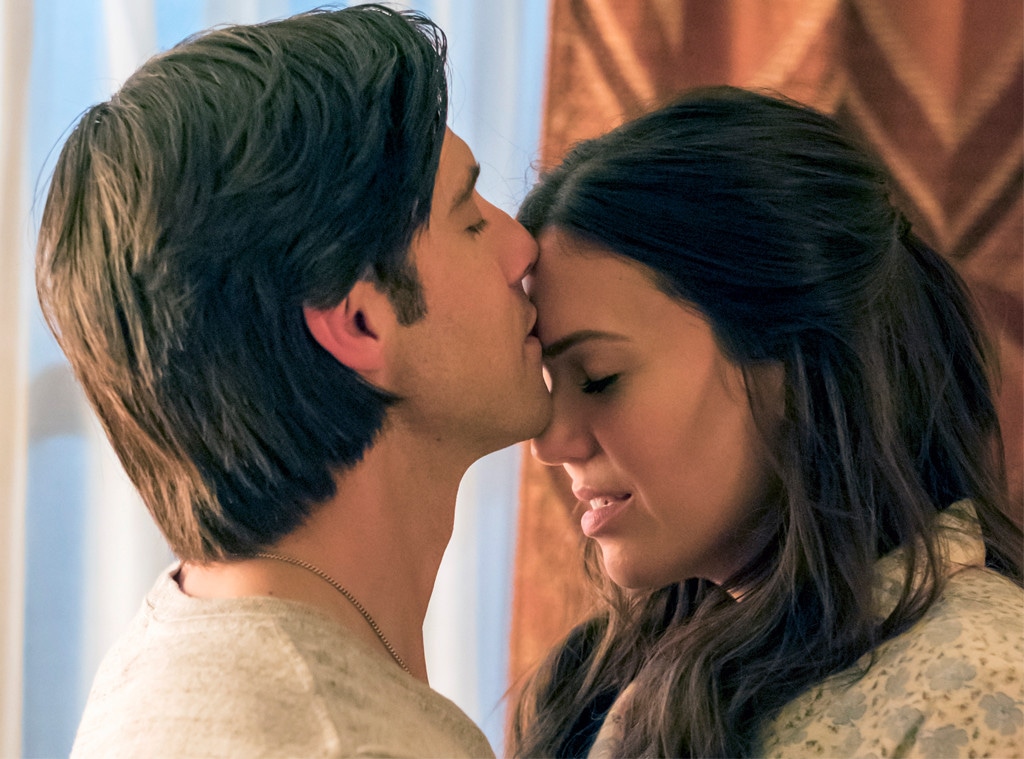 Ron Batzdorff/NBC
That song Mandy Moore sang in "Sometimes," the Tuesday, Nov. 13 episode of This Is Us? It's called "Invisible Ink" and it's an original song written by somebody very close to Moore: her fiancé and soon-to-be husband, Taylor Goldsmith, and This Is Us composer Siddhartha Khosla.
"It's so synonymous with the show, it just immediately elicits a reaction," Moore said in the behind-the-scenes video below.
Moore's Rebecca sang "Invisible Ink" as she and Jack (Milo Ventimiglia) made their way to the West Coast for a road trip. In the past story of This Is Us, Rebecca made her way to California in hopes to jumpstart her music career. The future TV spouses had only known each other for a few days.
Rebecca played her demo for record execs who tried to brush her off. When she pressed, they told her she was "Pittsburgh good." And just like that, Rebecca's dreams of Los Angeles and the music industry were dashed. She sang the song for Jack in the car and he cried, despite telling her earlier in the episode that no, he does not cry.
Khosla said he was told the song would have to be Joni Mitchell-esque and decided to hit up Goldsmith because he had been dying to work with him. "I was thrilled to get that call," the Dawes frontman said.
Goldsmith said they knew what the song's purpose would be in the scene, and then had to go back and write it.
"It's funny to be aware of a song's impression and then you have to write the song that's going to inspire that impression. And if he's going to open up and emotional and react to something, then certain things like, 'It turns out all my mistakes were forgivable,'" Goldsmith said, with Moore adding, "Have to relate back to his own life in some factor."
"The song is like a mirror for him, I feel like the lyrics are very much about him as much as they are about your character," Khosla said on the This Is Us after show.
"As all good songs do, they force you to sort of hold up a mirror and you're able to relate it to your own life as specific as possible, and I think that song definitely—it accomplishes that," Moore said.
The song was written from Rebecca's viewpoint, which is as a woman in her 20s, she's lived a lot of life. But as viewers know, she hasn't even really begun.
Click play to hear more from the trio in the video above.
This Is Us airs Tuesdays, 9 p.m. on NBC.
(E! and NBC are both part of the NBCUniversal family.)