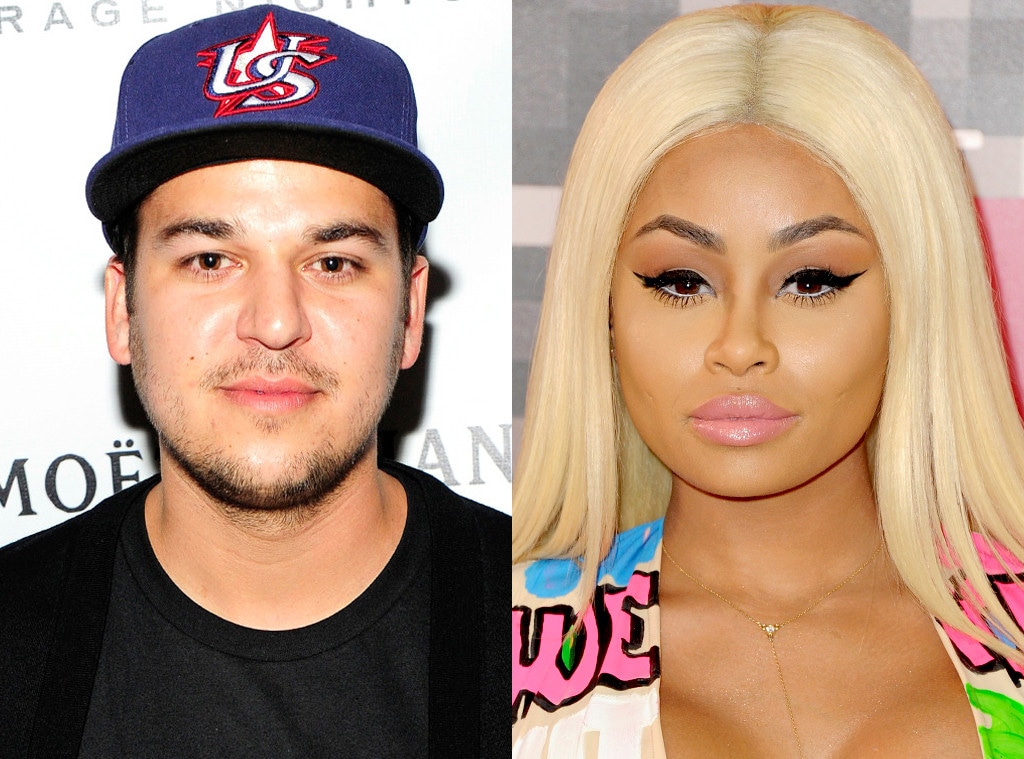 Getty Images
Blac Chyna isn't holding back about her feelings for her ex Rob Kardashian.
According to The Blast, Kardashian filed new court documents that stated he could no longer afford to pay child support for their daughter Dream Kardashian, which costs $20,000 per month. A source has confirmed that he did in fact file the papers, although E! News has not obtained them. The documents reportedly sent to The Blast say that his monthly salary went from $100,000 to $10,000 from the time of their split until now. Kardashian allegedly said in one part of the documents, "It has been an extraordinarily difficult time for me emotionally and I have no desire to continue participating in [Keeping Up With the Kardashians]."
Chyna took to Instagram on Tuesday afternoon and made some pointed statements that seemingly refer to Kardashian. "Sick of these n---as," she wrote on her Instagram story.
In another part of her story and in a separate post, Chyna showed off her expensive luxury cars, including a Rolls Royce, Bentley and Ferrari. "Oh hey there," she said in the video with a chuckle. 
Kardashian's attorneys allegedly said in The Blast's documents that Chyna should be paying Kardashian $2,864 per month, not vice versa. She purportedly makes $60,000 per month. However, he apparently was only paid for Keeping Up With the Kardashians episodes that he appeared in.
Cyna's attorney Lisa Bloom gave a statement to E! News about the current state of affairs. "We believe Rob Kardashian has deliberately retreated from social media to reduce his income so that he can pay less child support. Poor little rich boy. What kind of father doesn't want to support his own baby?" she said.
Bloom added, "In the meantime, Blac Chyna continues to work hard as a single mother supporting her children, as she has always done, whether Rob chooses to help or not." 
Dream turned 2 on Saturday, but her parents have been split up for over a year and have had some rather volatile moments together in the past. Both Kardashian and Chyna have joint custody of Dream and agree to co-parent their daughter, although they rarely interact. Dream's nannies transport her from house to house.
On July 10, 2017, Chyna went to a Los Angeles courthouse to get a temporary restraining order against her ex after Kardashian posted naked pictures of Chyna on Twitter and accused her of cheating on him. Chyna said at the time, "Rob has been violent with me in the past and I am afraid to be around him."
According to the documents sent to The Blast, Chyna and Kardashian are set to meet with a judge in December.