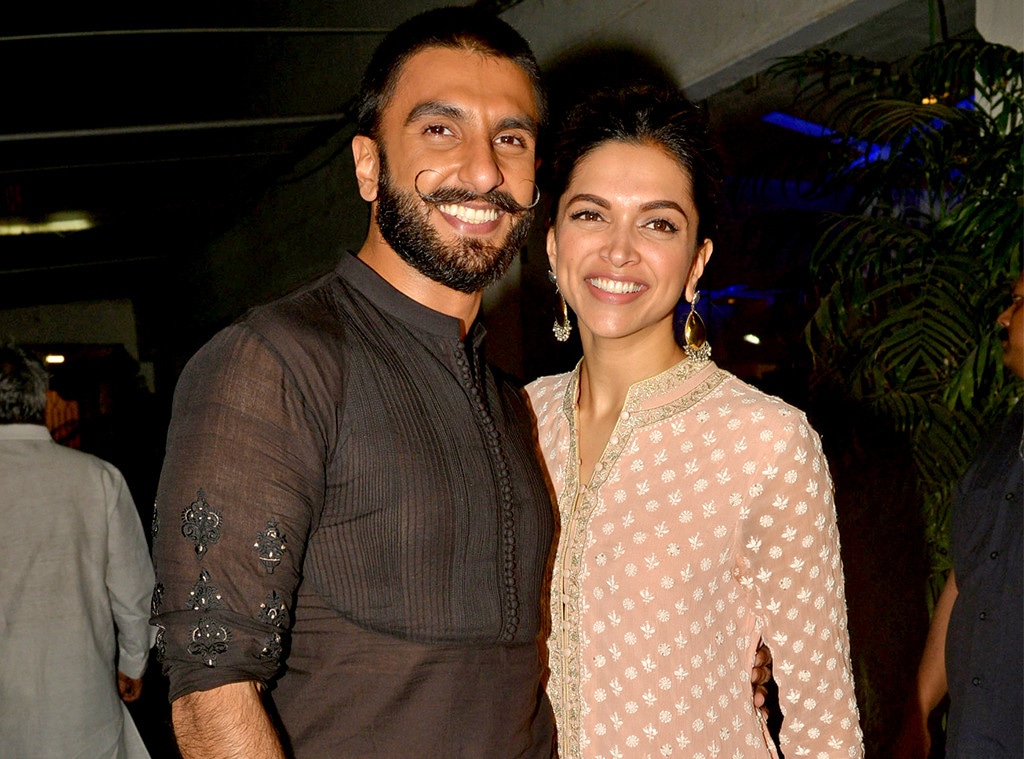 Milind Shelte/India Today Group/Getty Images
Deepika Padukone and Ranveer Singh are officially married!
The Bollywood stars and their closest family and friends gathered in the picturesque town of Lake Como, Italy to host a three-day wedding spectacular, all beginning on Wednesday. 
Film director and producer Karan Johar congratulated the pair on tying the knot, tweeting, "Such a stunning gorgeous and beautiful couple!!!! Nazar utar lo! @deepikapadukone and @RanveerOfficial !! Badhai ho !!! Love you both!!! Here's to a lifetime of love and joy!"
Actress Nimrat Kaur also showered the couple with social media love, tweeting, "Huge congratulations @deepikapadukone and @RanveerOfficial !! Here's to the blissful ever after of every step you walk together..."
Their fairy tale wedding was hosted at the Villa del Balbianello on the shore of the Lake Como, where A-listers like John Legend and Chrissy Teigen previously held their star-studded nuptials. It was also reportedly intimate, with roughly just 40 guests in attendance. Security guards kept a watchful eye on the historic property in the days leading up the vows and continued to patrol throughout the week in order to ensure the utmost privacy for Deepika and Ranveer. However, photos of what appear to be the ceremony have since popped up on social media fan accounts. Singh also shared pictures from the big day.
Ahead of their nuptials on Wednesday, the Mehendi ceremony took place, where Deepika had intricate and beautiful henna designs applied. 
In addition to their white-themed Konkani wedding ceremony on Wednesday, they will reportedly also have a red-themed Sindhi ceremony on Thursday. The duo reportedly plans on hosting two reception parties—one in their home of Bengaluru and another in Mumbai.
Vipin Kumar/Hindustan Times via Getty Images
Deepika and Ranveer secretly started dating over six years ago after starring in a hit film together. They continued to keep their romance under the radars for many years, but before long they were proudly attending red carpets and A-list parties together.
After going public with their relationship, they quickly became Bollywood's power couple due to their three blockbuster Bollywood films, enviable looks and adorable romance.
Congratulations to the happy newlyweds!