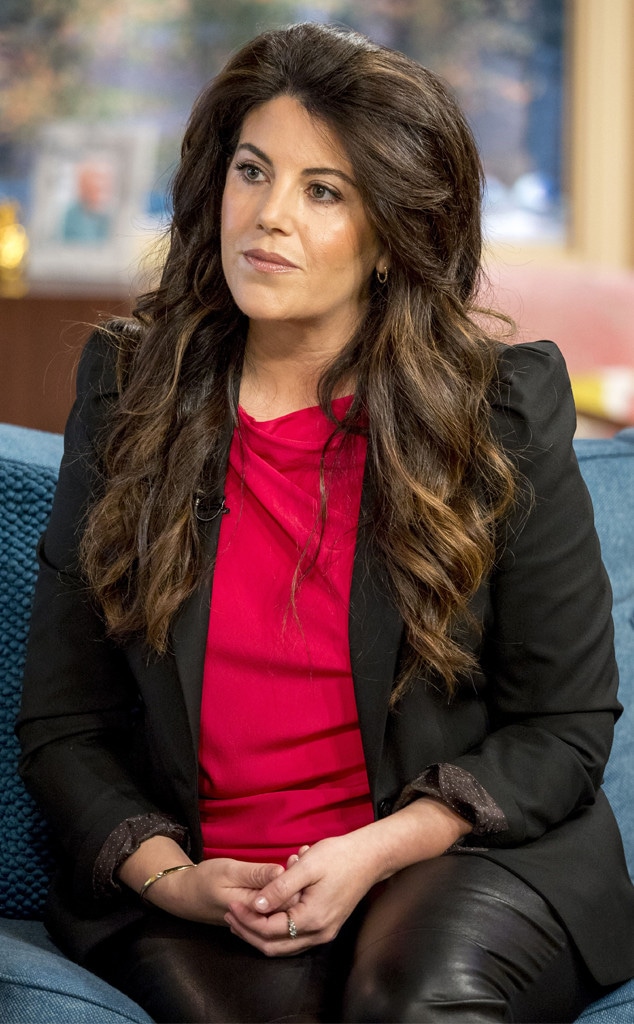 Ken McKay/ITV/Shutterstock
Monica Lewinsky isn't afraid to run into Hillary Clinton.
More than 20 years after finding herself in a national scandal, the former White House intern still finds herself addressing her past relationship with President Bill Clinton.
But in a new piece for Vanity Fair, Monica is revealing what she would say to his wife after all these years.
"If I were to see Hillary Clinton in person today, I know that I would summon up whatever force I needed to again acknowledge to her—sincerely—how very sorry I am," Monica wrote. "I know I would do this, because I have done it in other difficult situations related to 1998. I have also written letters apologizing to others—including some who also wronged me gravely."
She continued, "I believe that when we are trapped by our inability to evolve, by our inability to empathize humbly and painfully with others, then we remain victims ourselves."
Ron Sachs - Pool/Getty Images
Monica reminded readers that her first public apology happened in an interview with Barbara Walters on March 3, 1999.
At the same time, she can't help but recall Bill's recent interview with NBC News' Craig Melvin where the Today show co-host asked if Monica deserved a direct apology from him. Bill's answer was "no."
"What feels more important to me than whether I am owed or deserving of a personal apology is my belief that Bill Clinton should want to apologize," Monica explained in her personal essay. "I'm less disappointed by him, and more disappointed for him. He would be a better man for it...and we, in turn, a better society."
Monica is also set to appear in The Clinton Affair, which will dig deeper into the White House scandal. Before you wonder why Monica wanted to get involved, you may want to hear her own words.
"One main reason: because I could. Throughout history, women have been traduced and silenced. Now, it's our time to tell our own stories in our own words," she shared with Vanity Fair. "Yes, the process of filming has been exceedingly painful. But I hope that by participating, by telling the truth about a time in my life—a time in our history—I can help ensure that what happened to me never happens to another young person in our country again."
The Clinton Affair premieres Sunday November 18 on A&E.