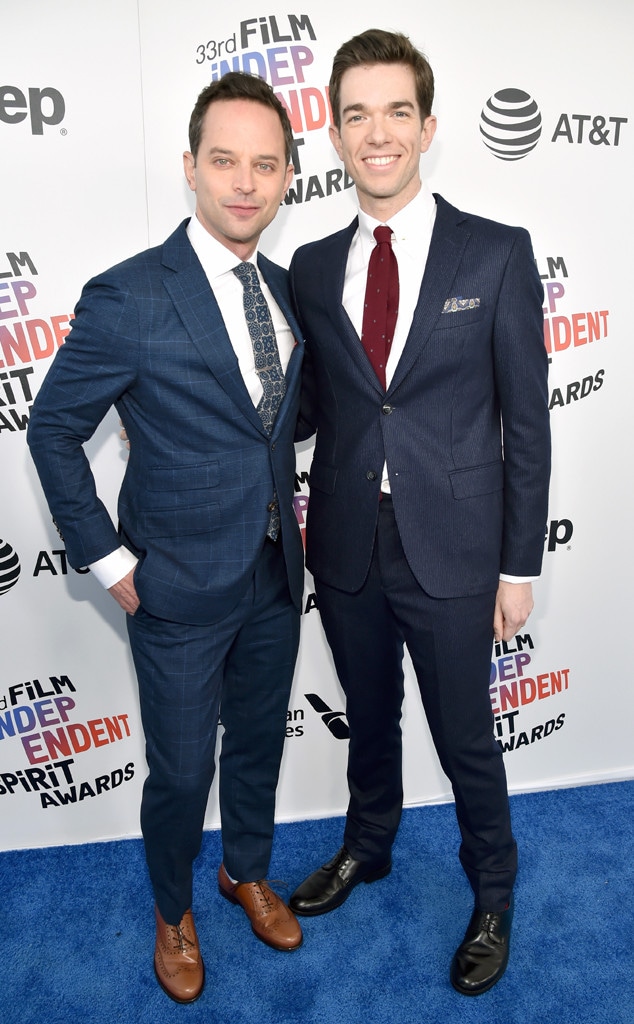 Kevin Mazur/Getty Images
"Oh, hello!"
In a laugh-out-loud Kovert Creative video promoting the new Cadillac XT4, Val the Vlogger (Awkwafina) takes Gil Gaizon (Nick Kroll) and George St. Geegland (John Mulaney) for a spin around the streets of New York City's Upper West Side. Fans will of course remember Kroll and Mulaney's popular characters from The Oh, Hello Show.
With Val at the wheel, George and Gil commiserate over the fact that the city ain't what it used to be. For example, a vegan lingerie store called Tahini Bikini is now a family supermarket. "Everything's changed. Sometimes we'll go to Central Park and we'll watch hours of corporate softball," Gil says, with George adding, "Just men in jerseys and dress shoes trying to hoof it around the bases."
"This city has changed," he adds. "I mean, I saw someone the other day eating avocado toast and I said, 'Hey! What happened to a bunch of kids on the corner singing doo-wop and sniffing glue?'"
Sports Illustrated Swimsuit model Danielle Herrington makes a cameo near the end, driving by in a grey version of the car. "Oh, hello," George and Gil in unison.
"Now that is a cardiac," Gil adds, just before he ironically has some burgeoning chest pain.
"You mean a Cadillac?" George asks.
"No, a cardiac," Gil tells him. "I think I'm having a heart attack!"
Check out the video above of the silly characters in their sweet ride!