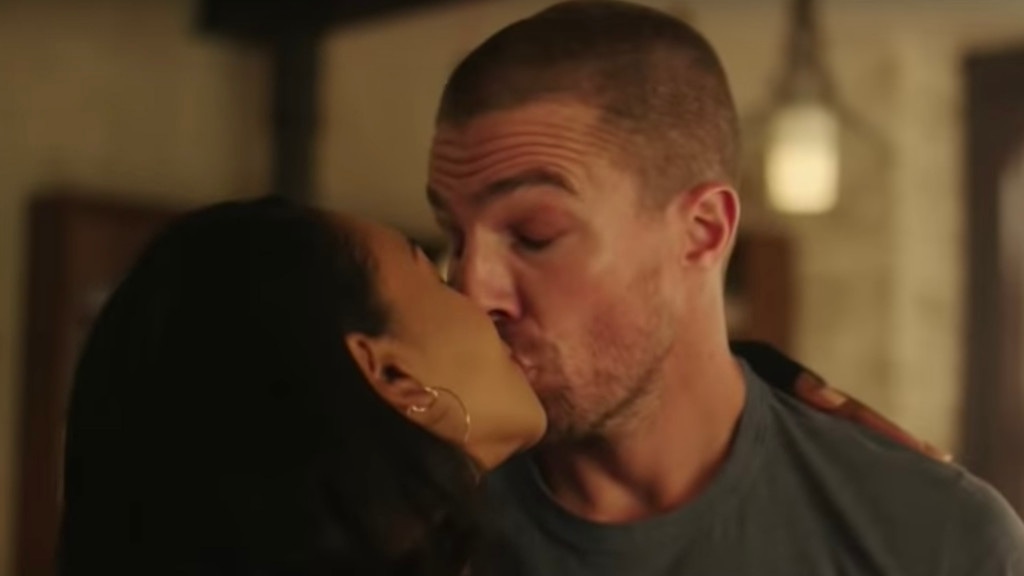 The CW
Whatever you're up to, Elseworlds, we're here for it.
The CW released a new promo for this year's epic superhero crossover during Monday's episode of Arrow, and it turns out that Stephen Amell and Grant Gustin aren't just switching suits. They're switching entire identities.
Sure, it's super weird and somewhat alarming to see Iris (Candice Patton) kissing a Barry Allen played by Stephen Amell and calling him babe, but what comedic potential we've got here, just from "Barry's" confused facial expressions.
We can only imagine what world Barry-as-Oliver is currently living in. Hopefully he's not still in prison in the alternate world of the crossover, which will not only feature Grant Gustin as the Green Arrow and Stephen Amell as the Flash, but will also feature Batwoman (Ruby Rose), Superman (Tyler Hoechlin), Lois Lane (Elizabeth Tulloch) and a whole host of other crazy things like Arkham Asylum doctors and wives of supervillains.  John Wesley Shipp is also set to reprise his role as the Flash from the '90s show, so we actually have no idea what's happening. 
Everything we do know can be found below, but like don't feel bad if you're watching that trailer a few more times, or if you're throwing whatever device you're reading this on right out the window after witnessing it. There's gonna be a lot of feelings mixed up in this crossover, and it's either going to be fun or insane. Or both! Hopefully both. 
The crossover begins on Sunday, December 9 at 8 p.m. on the CW.