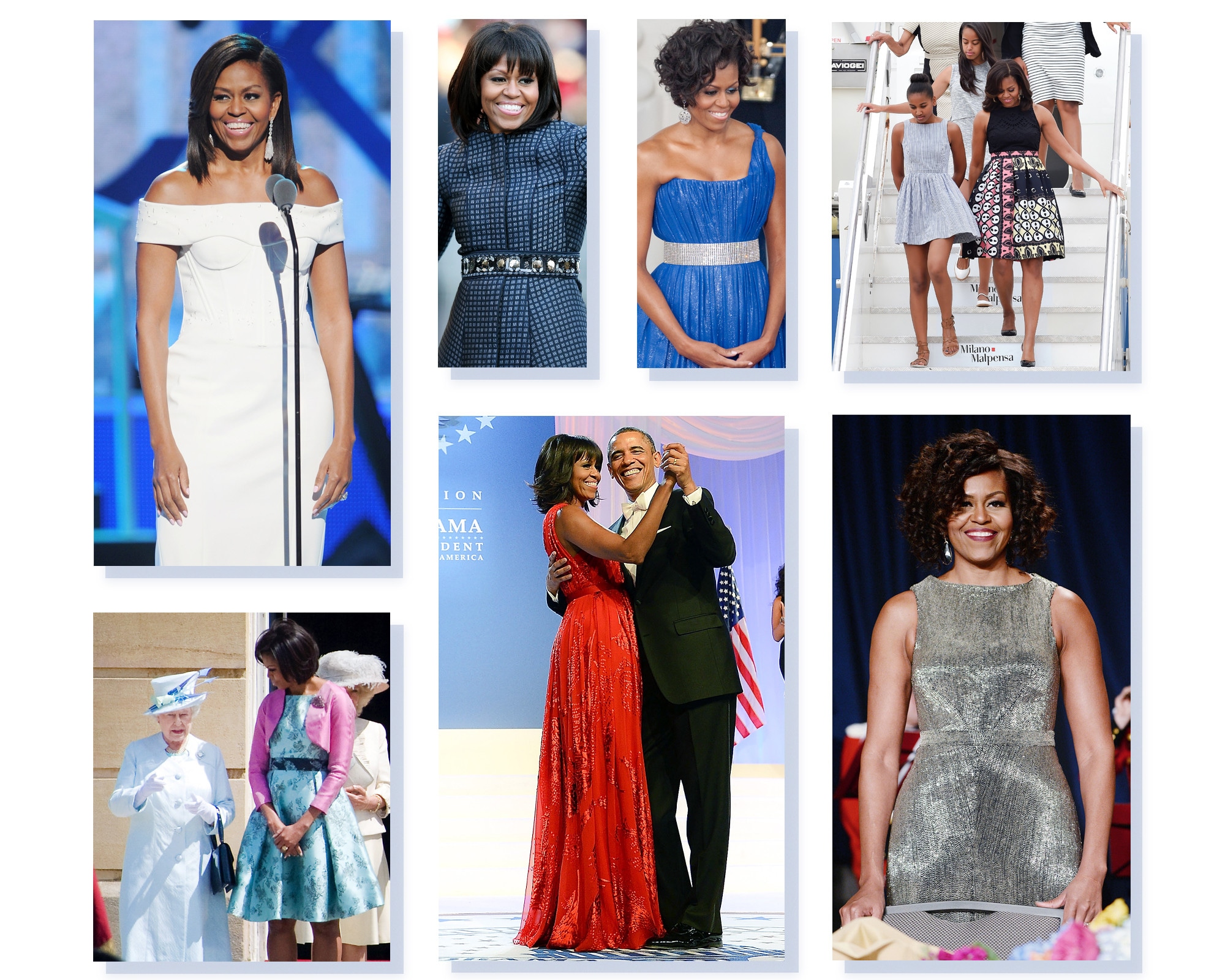 Getty Images
While we may remember and acknowledge the success of public-serving initiatives from our former First Ladies, when it comes to their legacy, fashion plays a major role.
Many, including Michelle Obama and current FLOTUS Melania Trump, would say this is unfair as their presidential spouses do not have the same pressures or importance placed on their outfit choices.
"I sighed sometimes, watching Barack pull the same dark suit out of his closet and head off to work without even needing a comb," Michelle wrote in an excerpt pulled from her new book and shared with Elle.
As a female public servant, getting dressed requires so much more, including a professional stylist, long fitting sessions, anticipation of critique, packing for every potential scenario and a lot of research. While we cheered and sat on the edge of our seats awaiting designer credits, the creator of "Let's Move" was putting in work to satisfy the world's style expectations. 
Now that she's left the White House, Mrs. Obama is sharing her personal experiences with fashion through the release of excerpts from her new book, Becoming, which hits shelves tomorrow, and exposing the unglamorous truth about what it means to be a fashion icon and a public servant.
"I never expected to be someone who hired others to maintain my image, and at first the idea was discomfiting," she stated. "But I quickly found out a truth that no one talks about: Today, virtually every woman in public life—politicians, celebrities, you name it—has some version of Meredith, Johnny, and Carl"—her glam team—"It's all but a requirement, a built-in fee for our societal double standard."
Keep scrolling to find out former FLOTUS' big reveals.