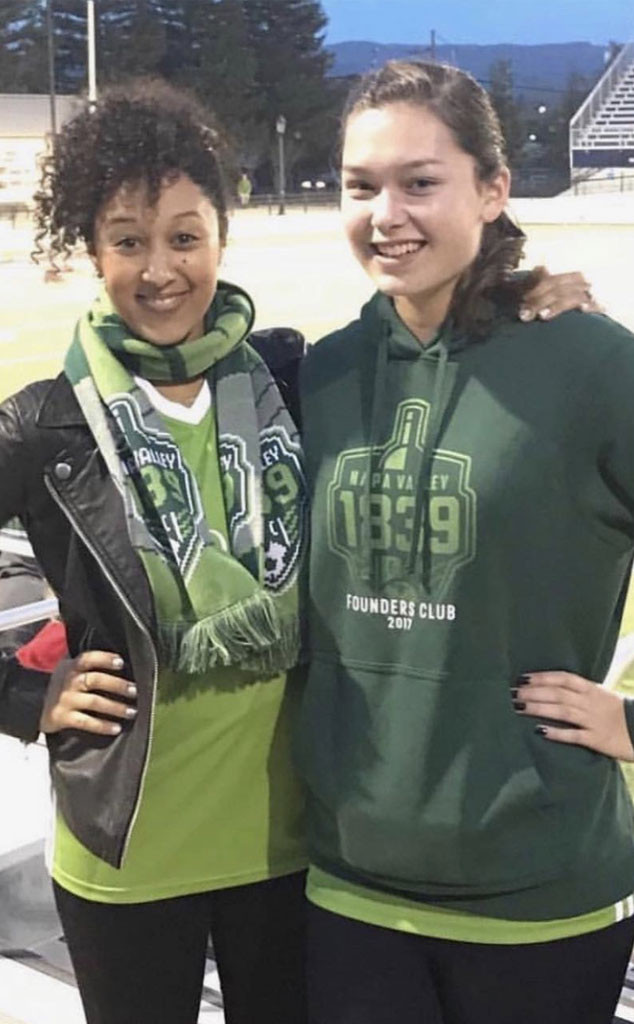 Instagram
Just days after Tamera Mowry-Housley's niece, Alaina Housley, was killed in the Thousand Oaks shooting, The Real hosts shared the heartbreaking details of how their co-star learned the tragic news.
On Thursday, less than 24 hours after news broke that 12 people had been fatally shot inside of a bar in Southern California, Tamera revealed she was unable to find her niece.
Loni Love recalled receiving a phone call from her co-star around 1:30 a.m. and thinking Tamera had accidentally dialed her number. But when she received a second call from her colleague, she knew something was wrong.
"She was frantic," Loni said. "I immediately went over there to her."
Loni helped Tamera look through reports while Tamera's husband, Adam Housley, went to the scene of the crime to look for Alaina.
"Then we just started getting pieces of information," Loni continued. "Tamera was calling every hospital she could because we were holding out hope that maybe she was at the hospital."
Eventually, Tamera was contacted by one of Alaina's suitemates, who informed the TV star their group of friends had been dancing at the bar when Alaina decided to sit down at a nearby table. Then, the gunman, who has been identified as Ian David Long, opened fire. While the suitemates managed to escape through a broken window, they would later learn that Alaina had been killed.