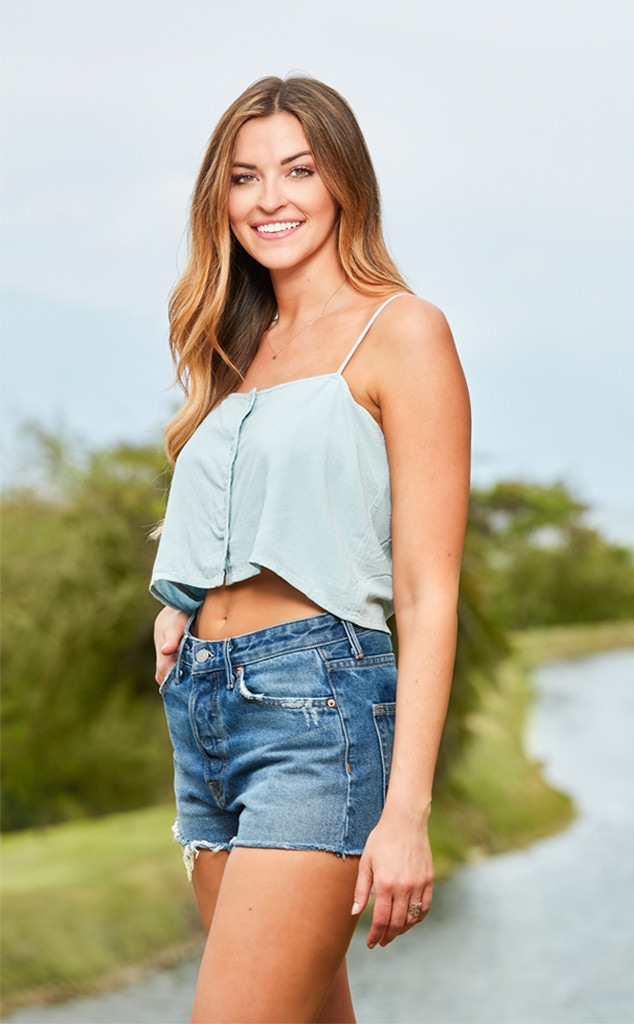 ABC/Craig Sjodin
Tia Booth is ready to find love again after having her heart broken by Colton Underwood.
Over the weekend, the former Bachelor in Paradise contestant shared a photo with a mystery man at a football game in Nashville. But his identity is no longer a mystery thanks to a source who tells E! News, "Tia is dating Cory Cooper. She has been traveling back and forth to Nashville recently within the past month to visit him and they are very happy."
At the moment, it is unclear how the pair met, but, according to the source, things are new and "going really well."
"Tia really likes Corey, and they are enjoying getting to know each other right now," the insider adds.
And while the physical therapist is currently living in her home state of Arkansas, the "distance hasn't been an issue and they have been making a huge effort in seeing each other."
From the looks of it, the two share a lot in common, from their shared family values, to their dedication to their jobs.
Cory is the Executive Vice President of his family's steel company, Cooper Steel, which his father and grandfather founded over 50 years ago in Tennessee. He is also a huge family guy, as evident in the numerous photos of him with his family and friends on Facebook.
Just before they started dating, Tia was rumored to be seeing Big Brother star Corey Brooks in Sept., but those rumors were put to rest when Tia seemingly confirmed on Twitter that she is in fact single. "I really just need a man who will go make coffee and bring it to me in bed... #simple," she tweeted.
Let's hope Cory is able to make her dreams come true!