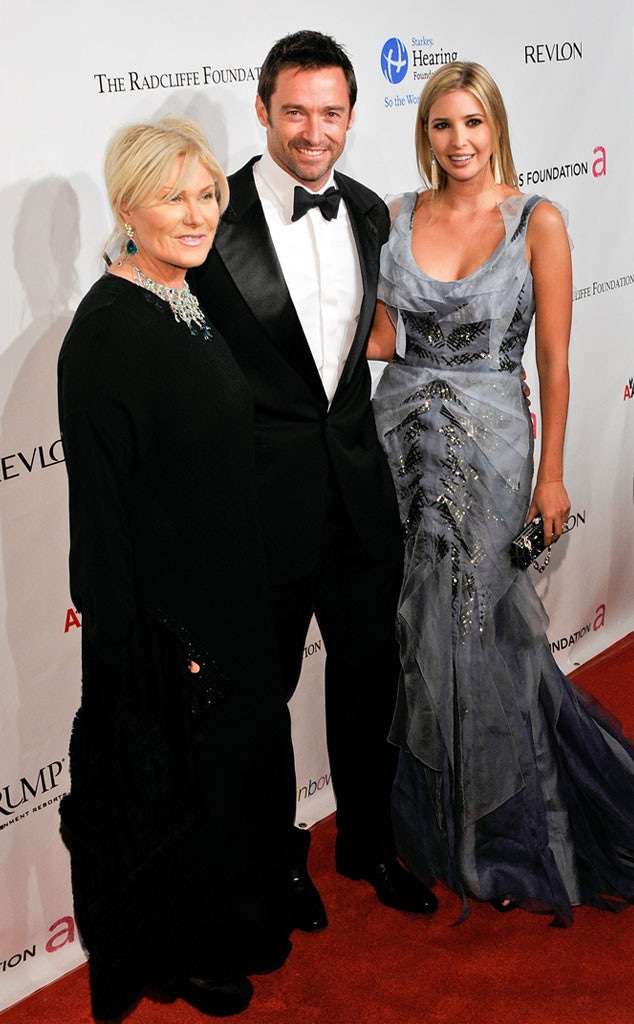 D Dipasupil/FilmMagic
Hugh Jackman is all about loyalty. 
Last month, the Oscar nominee celebrated his 50th birthday, but it was his party guests that raised a few eyebrows as Jackman's celebration reportedly included First Daughter Ivanka Trump and Jared Kushner. 
"I've known those guys for 15 years," he later told Variety, "and we don't talk politics at birthday parties."
It seems politics also do not impact Wolverine's friendships. As he later explained in an interview with Howard Stern on Monday, he first met the famous couple through mutual friends all those years ago, back when Donald Trump was synonymous with real estate, not the White House. 
Soon, they were in the same group of people. "They're great friends. They're unbelievably loyal," Jackman told Stern of the pair. "We're great friends and I want to say to people...'So, if you're friends of 15 years' dad became president, do you dump them as a friend? Really?'"
The star has certainly not hidden his friendship with Trump in recent years, including sharing a snap of his "lovely friend" and Jared ordering some of his Laughing Man coffee while at a hotel. 
Back in 2010, he and his wife Deborra-lee Furness were photographed with the first daughter at the 9th Annual Elton John AIDS Foundation's "An Enduring Vision" benefit in New York City. The following year, he and Furness stepped out for Trump's fine jewelry boutique opening. 
While they are pals, Jackman noted that no one always agrees with their friends. 
"I do value loyalty. They've been unbelievably loyal to me," the triple threat acknowledged. "They're good people and I would hate to think that at 50 years of age, [I] can't say to people these are my friends and I'm not gonna dump them."
As the Front Runner star added, "Even if I disagree with some of the stuff people do—all of us have friends we disagree with the stuff they do."