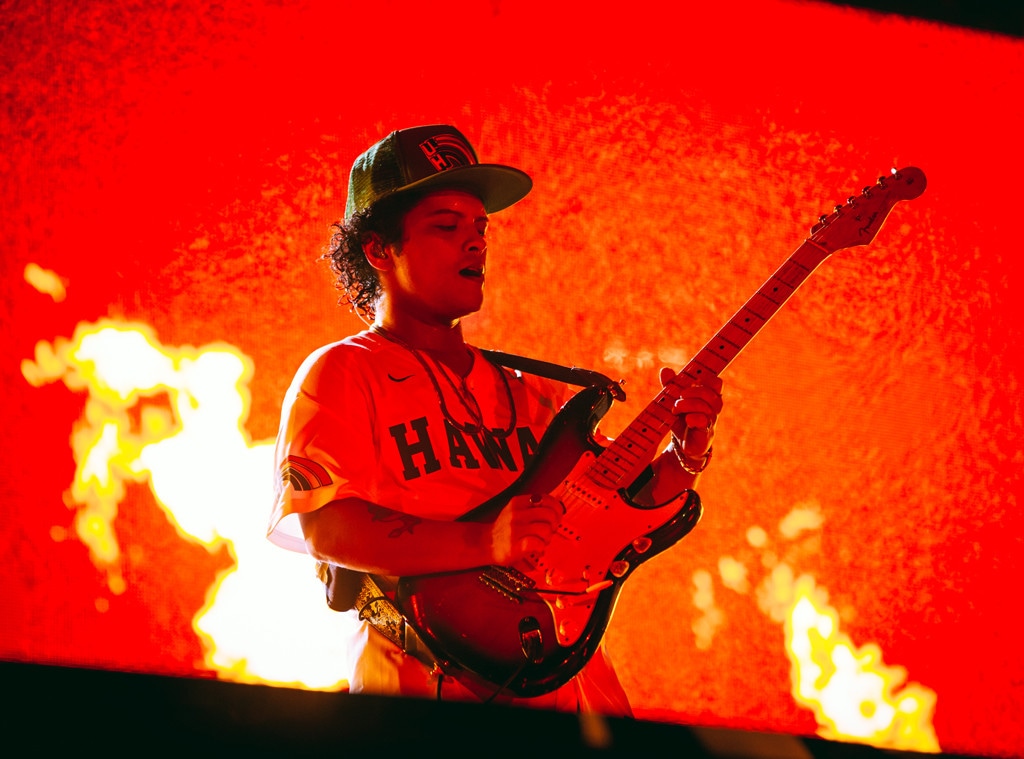 Florent Déchard
Bruno Mars is ending his "24K Magic World Tour" in a delicious way.
On Sunday evening, the Grammy winner concluded his historic tour in his hometown of Honolulu. On the same day, he made a special announcement that is going to make more than a few fans grateful this Thanksgiving.
E! News has learned Bruno will provide meals to 24,000 residents in need during the holiday as part of The Salvation Army—Hawaiian & Pacific Islands Division's 48th annual Thanksgiving Dinner meal program.
Bruno's generous donation will also allow the program to include more residents who are homebound. Pretty impressive, right?
Watch:
Watch Ed Sheeran Serenade Bruno Mars for His Birthday
Hawaii has and always will hold a special place in the singer's heart. Back in 2016, the man behind "Finesse" and "Versace on the Floor" gave 60 Minutes an inside look at his life growing up in Hawaii.
While Bruno had success as "Little Elvis" in the family's Waikiki Beach dinner-club act, things changed when he was 12 after his parents split.
"My dad was just the king of finding these little spots for us to stay that we should never have been staying at," he recalled to CBS News' Lara Logan. "We had each other and it never felt like it was the end of the world."
Bruno continued, "Maybe that's why I have this mentality when it comes to the music. Because I know I'm going to figure...it out, just give me some time."
Today, the artist is on the top of his game with a critically acclaimed "24K Magic World Tour." And even if you missed out when he came to your neighborhood, there's still a chance to see him.
He's ending 2018 with two shows at the T-Mobile Arena in Las Vegas December 30 and 31. It's not a bad way to end the year if we do say so ourselves.