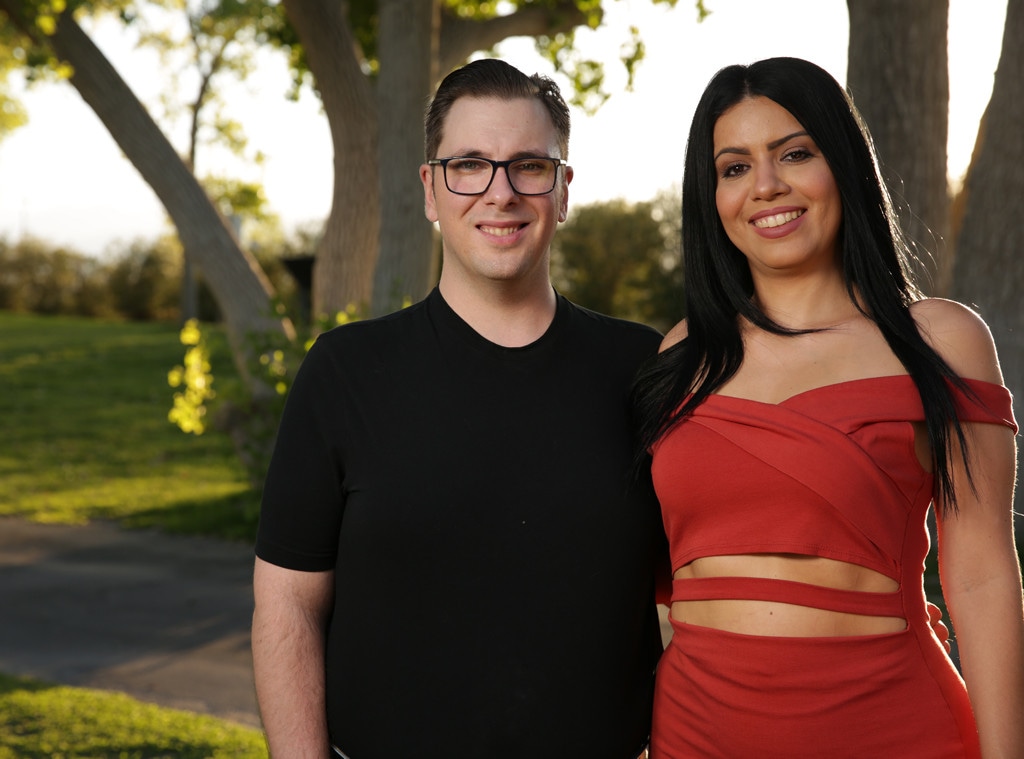 TLC
UPDATE: Larissa Dos Santos Lima isn't done speaking out. On Monday night, the reality star shared more messages on Instagram Stories.
"Nobody was scratched or hurt. I'm not severely depressed. I had depression and anxiety after my first time in prison. I went to doctor and after we found the best medicine. I'm good," she wrote to her followers. "My first time on jail was decisive for my second arrest, please don't share things that they have a reason. The only reason was my first arrest even was dismissed. Thank you." 
————
Larissa Dos Santos Lima is speaking out after her shocking arrest.
Shortly after news broke that the 90 Day Fiancé star was arrested for domestic battery, fans are hearing from the reality TV star directly on Instagram.
"Hello everyone. Thank you for the support and love. I am safe and resting," she shared on social media. "The past 48 hours have been the most difficult in life."
Larissa added, "But reading the messages from all of you has made me smile. God bless and thank you. I'll update soon."
The statement comes after Clark County inmate records confirmed that Larissa was arrested in Nevada over the weekend. While she was originally being held on $3,000 bail, her court records have been updated to reflect a $2,000 reduction.
While details of the arrest are limited, a series of social media messages from the reality star may shed some insight.
"HE TURNED OFF HIDE MY PHONE," Larissa's account profile previously read. "HELP ME HE WANTS TO CALL THE POLICE HELP ME." As of Monday afternoon, her profile simply stated "survivor."
As for her partner who appears with her on the TLC series, Colt Johnson allegedly addressed the incident in since-deleted Instagram Story messages.
"Larissa was arrested this afternoon. She suffers from high anxiety and several depression. She over reacted to problems that do not exist," he reportedly shared. "I proceeded to deactivate her phone to try to defuse the situation."
Colt added, "This escalated issues and matters became worse. She felt this action was a threat towards her and tried to reach out for help. Not long after her cry was posted, the police came and knocked down the front door. They drew their guns at me and handcuffed me."
According to Colt, police interviewed both parties but ultimately decided to arrest Larissa. No one was hurt and Colt said he is not pressing charges against his wife.
For those unfamiliar with 90 Day Fiancé, Larissa and Colt are currently appearing on season six of the TLC series. The pair discovered each other through social media and later met up in Mexico for the first time. Viewers are now watching the couple's journey to the altar.