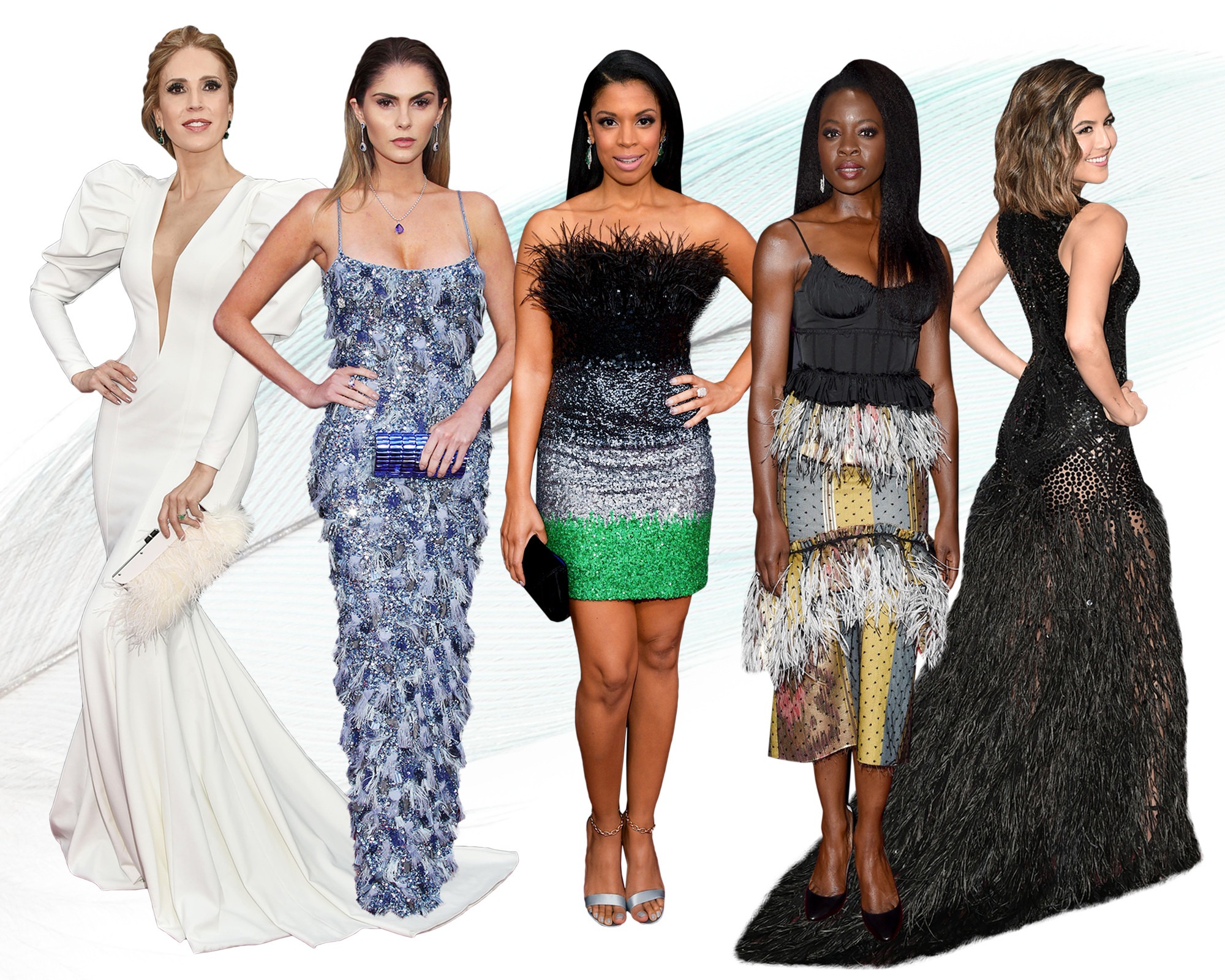 While fall and winter style is typically marked by darker hues and heavier garments, celebrities are revealing that this season's top trend is, in fact, light and airy.
Last night at People's Choice Awards 2018, Hollywood stars like Danai Gurira and Susan Kelechi Watson brought a budding trend to the forefront: feather-accented fashion. Black feathers, white feathers, feather purses, sporadic feathers, feathered layers—this fashionable trend was everywhere on the red carpet. Although these light details may be easily missed, the trend has been gaining popularity at every red carpet event. The reason why: They add texture and movement to garments, which always translates on the red carpet. Plus, they're so glamorous. 
If you're not sure if you can pull off the look, we have good news. Every feathered look on last night's red carpet was different, giving us a range of ways to incorporate the trend into our style.
Check out the best feathered look in the gallery below!