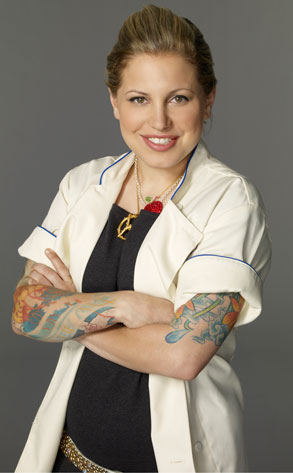 Bravo Photo: Michael Lavine
Who would have ever thought that celery could bring down a contestant on Top Chef?
But that's exactly what happened last night. Jamie was booted from the kitchen because the celery in her fish dish was too salty. Tom Colicchio went so far as to deem it "a salt lick."
I caught up with Jamie earlier today from San Francisco, where she is the executive chef at Absinthe. We talked toaster ovens, why she doesn't like replacement judge Toby Young and, of course, that foul-tasting celery.