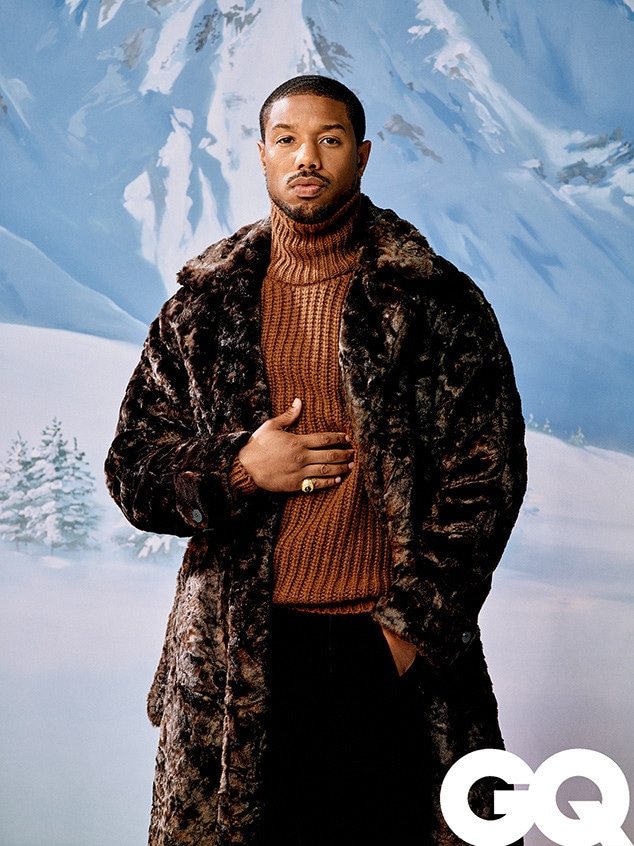 Awol Erizku for <i>GQ</i>
Congratulations are in order for Michael B. Jordan! 
GQ revealed its 2018 Men of the Year winners on Monday and named the 31-year-old actor its Leader of the Year. 
It's certainly been an exciting time for Jordan. Not only did he have a lead role in the box-office hit Black Panther, but he also starred in Creed II, which hits theaters this month. In addition, he's set to appear in the 2020 film Just Mercy and balances it all while running his own production company, Outlier Society Productions. 
"I want to be worldwide," the star told the magazine, listing off Tom Cruise, Leonardo DiCaprio and Will Smith as some of his inspirations.
 Granted, this doesn't leave him with a lot of time to devote to his personal life, especially dating. 
"My career is awesome. It is going great. There's other places in my life that I'm f--king lacking at. I'm very mature and advanced in a lot of areas of life. Dating may not be one of 'em," he said. "My personal life is not. I don't really know what dating is." 
Instead, Jordan is more focused on "trying to work on myself and build this empire."
Awol Erizku for <i>GQ</i>
Jordan has been in the biz since an early age. As fans will recall, he landed the role of Wallace on The Wire at age 14. He then acted in a number of TV shows, including All My Children, The Assistants, Friday Night Lights and Parenthood. Still auditioning was never easy, especially when he was often going up against his friends for the same role.
"You feel like you're pitted against each other, in hindsight," he said. "I was like, 'Damn! Everybody should be able to, like, work and grow and eat together. We're not. Well, then, I guess there's not enough roles.'"
As result, he knew there was only one solution.
"I guess the only logical thing to do is to create more roles," he said.
As Hollywood continues to become more diverse and underrepresented stories continue to be told, Jordan continues to aspire for greatness.
"I remember when it used to be like, 'He's the next Will Smith,'" he told the publication. "Now I'm the example of the next—they're looking for the next me."
Jordan isn't GQ's only cover star this year. The magazine also named Jonah Hill Director of the Year and Henry Golding Star of the Year. Serena Williams was also named Champion of the Year. 
To read their full profiles, visit GQ.com.