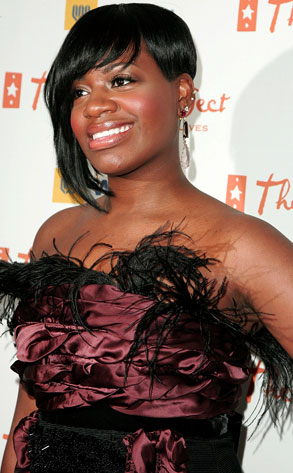 Jason LaVeris/Getty Images
Fantasia Barrino is a class act.
The American Idol star, 24, says she's ready to hit the books and earn her high school degree after giving up the chance to do so when she dropped out of school about a decade ago in the ninth grade.
"I've been talking about it for so long," Fantasia told me earlier today. "I have a lot of young people who look up to me, like my 15-year-old brother and 7-year-old daughter. It's something that I really need to do and that I want to do."
The singer, who rose to fame and fortune as the winner of Idol's third season, says she's back on solid ground after dealing with the possibility of one of her homes being foreclosed and put up for auction.