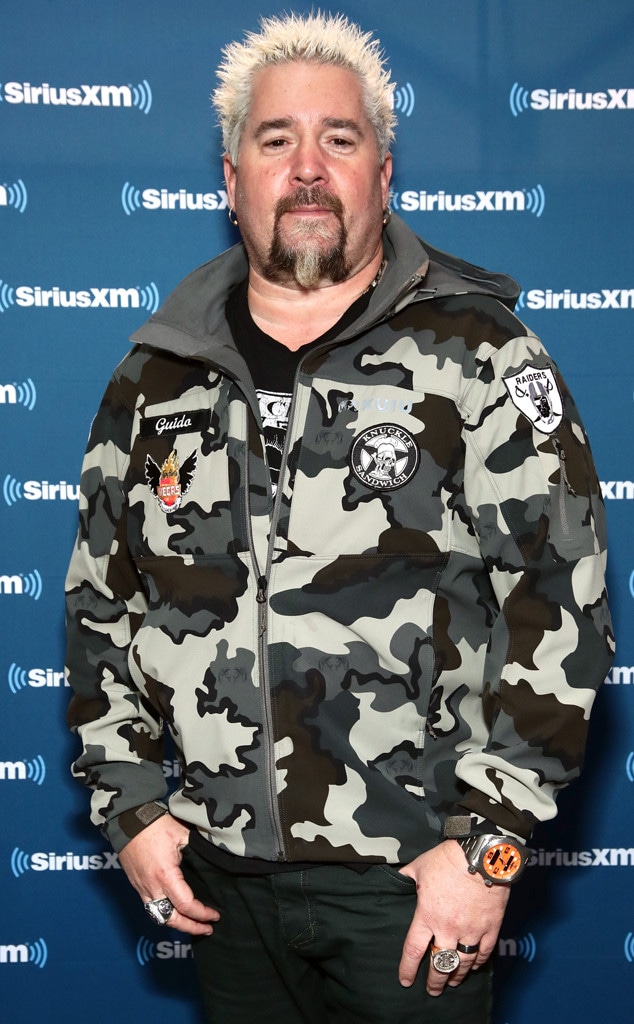 Cindy Ord/Getty Images for SiriusXM
Heroes truly come in all shapes and sizes.
Guy Fieri brought the spirit of Flavortown to the brave firefighters in Butte County, Calif. when he showed up to cook a home-style meal. In a tweet shared by the Butte County Sheriff's Office, the chef is seen alongside the volunteers who are serving the hungry police and law enforcement officers who are staged at the Butte College. "Thank you so much Guy for filling our bellies and lifting our spirits," the official account shared. 
On the menu for the dozens of officers was pulled pork and other yummy sides. 
The restaurateur also took some time to individually thank the individuals who are courageously fighting the rapid moving flames in Northern California.
Guy is among the many celebs who are doing whatever they can to support the many firefighters, emergency responders and police in the field. 
In Southern California, many celebrities' homes are threatened by the Woolsey fire, which has ravaged over 83 thousand acres. While some stars like Caitlyn Jenner were able to return to their homes after evacuating, others like Gerard Butler unfortunately lost their homes. 
Butler announced the tragic news on Instagram by sharing a photo of the structure that used to be his home. "Returned to my house in Malibu after evacuating. Heartbreaking time across California. Inspired as ever by the courage, spirit and sacrifice of firefighters," he wrote. 
The Woolsey fire is currently only 15 percent contained, with over 170 structures burned down. 
If you wish to make a donation, please see the below tweet to find out how you can help.
Our thoughts go out to all of those affected by the fire.