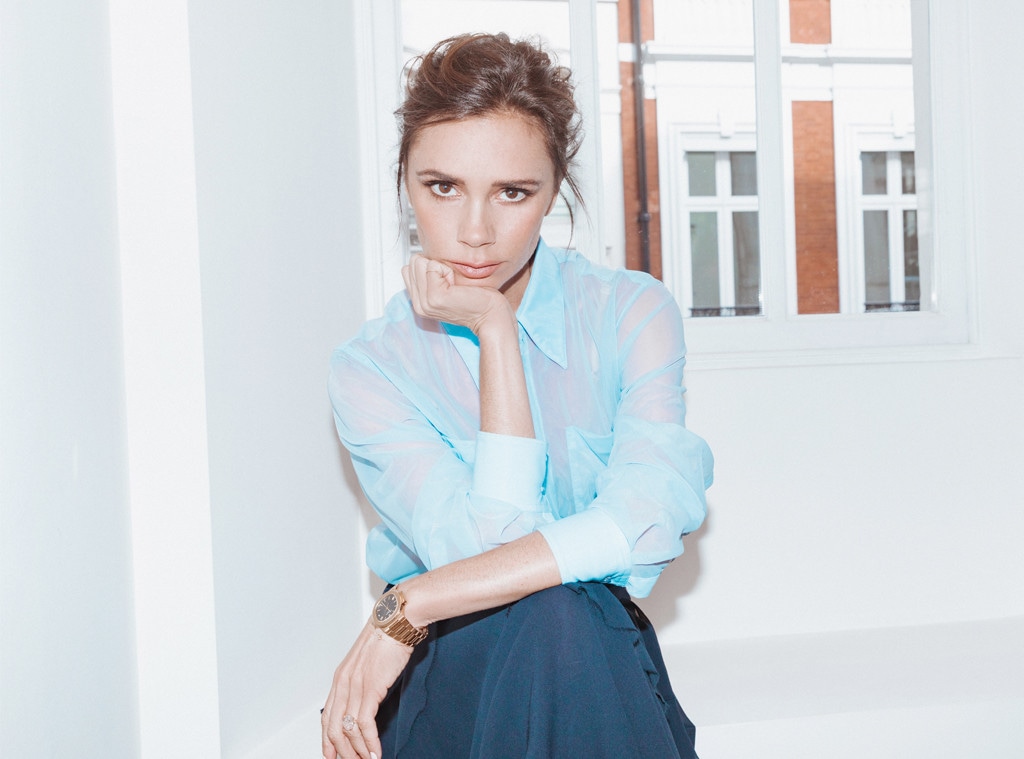 Image courtesy of Victoria Beckham
This is how Victoria Beckham 'do.
While riding in car to the 2018 E! People's Choice Awards on Sunday, the 44-year-old fashion designer got her makeup done and also got—no joke—a haircut.
"So we are now doing hair and makeup in the car. A quick haircut. Why are you doing this, Ken? Is someone late today?" Beckham asked her hairstylist, Ken Paves, in a selfie Instagram Stories video as he trimmed part of her hair on the side. "Was someone late, Ken? Is that why we are literally getting ready in the car?"
"I'm never late," he replied.
Beckham will receive the first-ever Fashion Icon Award at the award show. The news was announced last month.
Instagram / Victoria Beckham
Earlier in the day, Beckham wrote on Instagram Stories, "So happy to be back in LA...looking forward to tonight's #PCAs!"
Watch:
E! People's Choice Awards 2018: By the Numbers