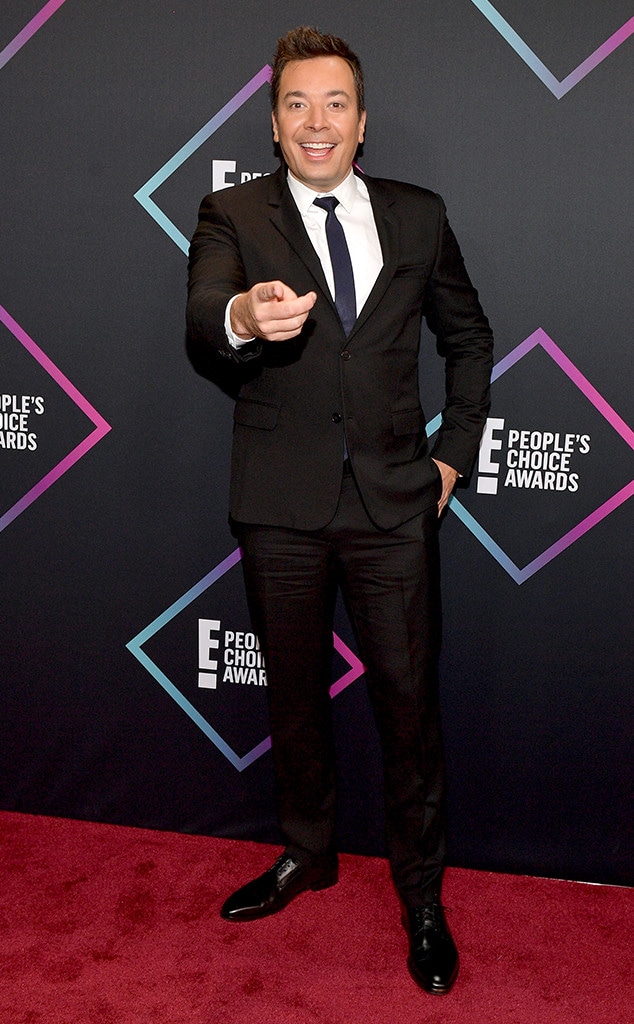 Matt Winkelmeyer/Getty Images
Jimmy and Justin, a bromance for the ages. 
Jimmy Fallon's win for Nighttime Talk Show of 2018 at the People's Choice Awards had nothing directly to do with Justin Timberlake, and yet he couldn't help but thank "my better half, my rock, my soulmate...Justin Timberlake" on stage while accepting the award. 
"Thank you so much. This is for you. It's the reason why we do the best show we can for you guys. We'll do anything to make you laugh, and I think our country needs a good laugh right now," Fallon began. 
Fallon also thanked NBC, saying he's worked there 20 years, "and I can honestly say, I've never been fatter." 
After thanking Timberlake and plugging his book (called Hindsight), Fallon went on to thank his actual wife, Nancy. 
"I love you so much, you're the secret to my success, I love you so much. Winnie and Frannie, you're the best kids, I'm so proud of you, I love you," he said. He ended his speech with a tribute to the veterans, since November 11 is  also Veteran's Day. 
Fallon was up against Jimmy Kimmel Live!, The Late Late Show with James Corden, The Daily Show with Trevor Noah, and Watch What Happens Live with Andy Cohen.