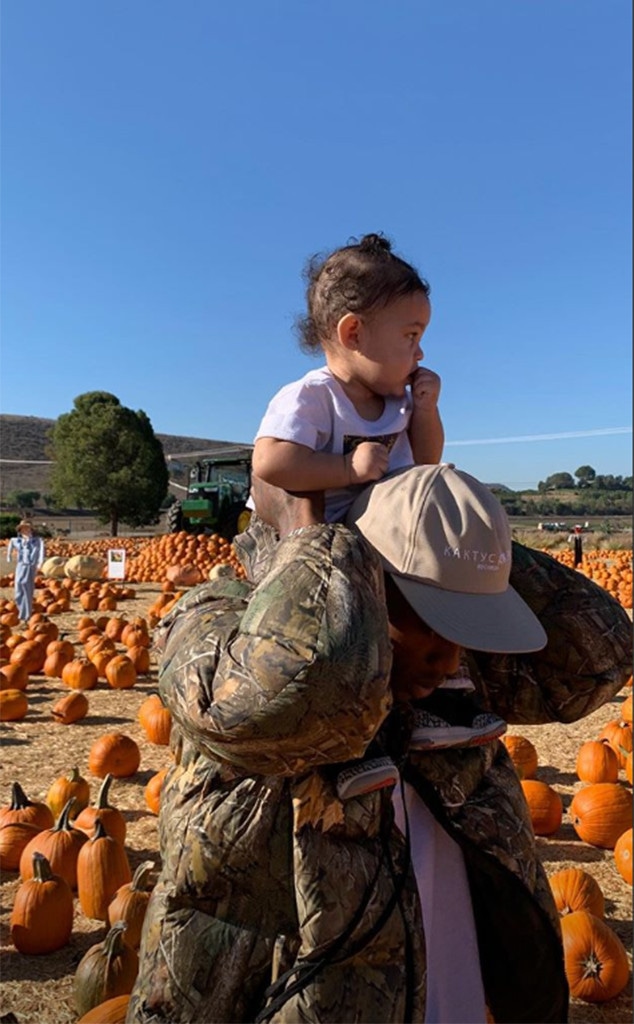 Instagram
Stormi Webster has her parents wrapped around her finger.
Kylie Jenner and Travis Scott took the tiny tike with them to see her father's first stop on his Astroworld tour. In a candid video shared by the makeup mogul, Stormi is perched atop her father's shoulders as they take a look at the colorful setup he has onstage. 
On Thursday night, Travis kicked off the Astroworld tour with a grand entrance in Baltimore, Maryland. Concertgoers shared footage of the rapper attached to a glowing ferris wheel looking structure that spun above the stage. The concert experience was designed to match the amusement park feel he has on the album cover for Astroworld.
The attendees also had the chance to buy exclusive merch, including lip kits from Kylie Cosmetics. Kylie gave her followers a peek at the Astroworld-themed apparel and souvenirs on her Instagram on Wednesday. Printed on the lip kits is the saying: "I WENT TO ASTROWORLD AND ALL I GOT WAS THIS F--KING LIP KIT."
And, of course, Kylie was there to support her man at the exciting Baltimore show. On her Instagram Story is a clip of Travis performing, which Kylie captioned with the heart-eyes emoji. 
Kylie, Travis and Stormi have been spending plenty of quality time together in the days leading up to his tour. Just before Halloween, the two A-listers took the nine-month-old to the pumpkin patch for a day of fun and to take some really cute photos. 
To see their family photos, check out the gallery above!