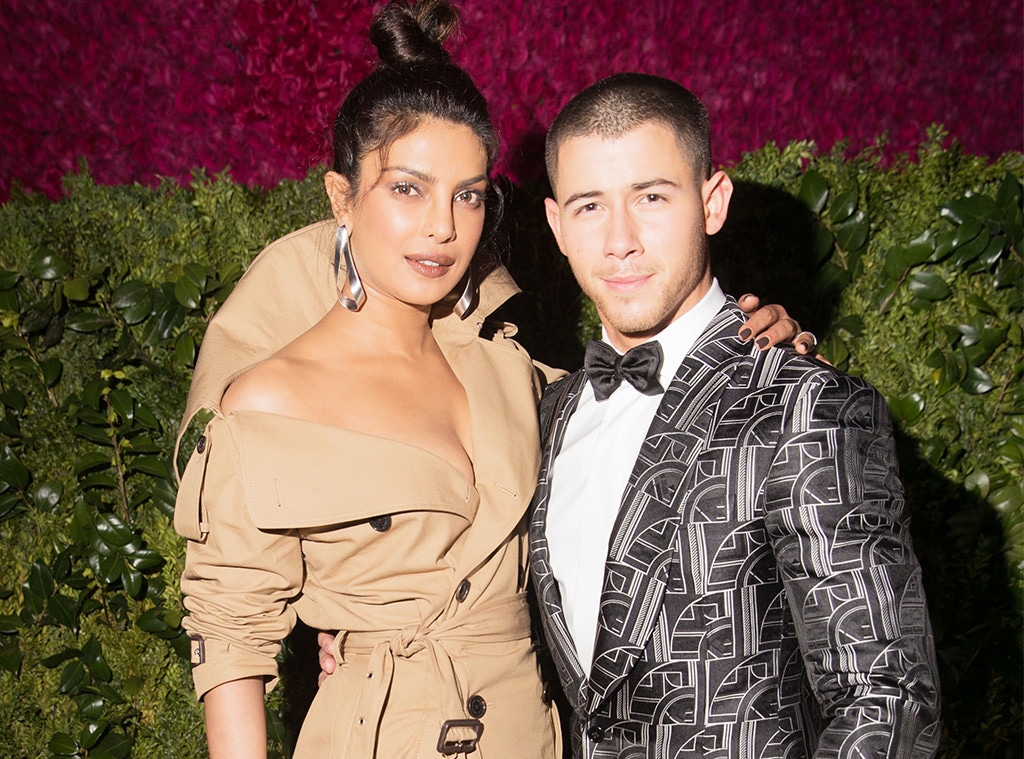 Kevin Tachman/Vogue/REX/Shutterstock
Nick Jonas will have one exception group of gentlemen by his side as he ties the knot with Priyanka Chopra. 
Wedding festivities are well underway for the singer and actress, and slowly but surely members of Nick and Priyanka's wedding party are arriving to India for the spectacular event. 
Nick, 26, previously revealed the names of five of his groomsmen in an Instagram post promoting Lime Bike scooters. "I was searching for a fun way for my groomsmen to be mobile and ready to roll —so I called up my friends at @Limebike for some help," he wrote at the time. 
So who are the lucky guys picked to help celebrate Nick becoming a married man? Joe Jonas, Kevin Jonas and Frankie Jonas are, of course, among the chosen groomsmen, as are Nick's Kingdom co-star Jonathan Tucker and Priyanka's brother Siddharth Chopra.
"Nick has 11 groomsmen," a source tells E! News. "He worked with Lime Bike to create custom scooters as gifts for each one of them. Nick also created a custom scooter for himself."
We're told the scooters were given to the groomsmen at Nick's home in Los Angeles prior to his bachelor party. 
So as the countdown till Nick and Priyanka's wedding continues, let's get to know those nearest and dearest to the future bride and groom. 
Get more details on Nick's groomsmen below!
We can't wait to see these dapper lads suited up next to Nick!