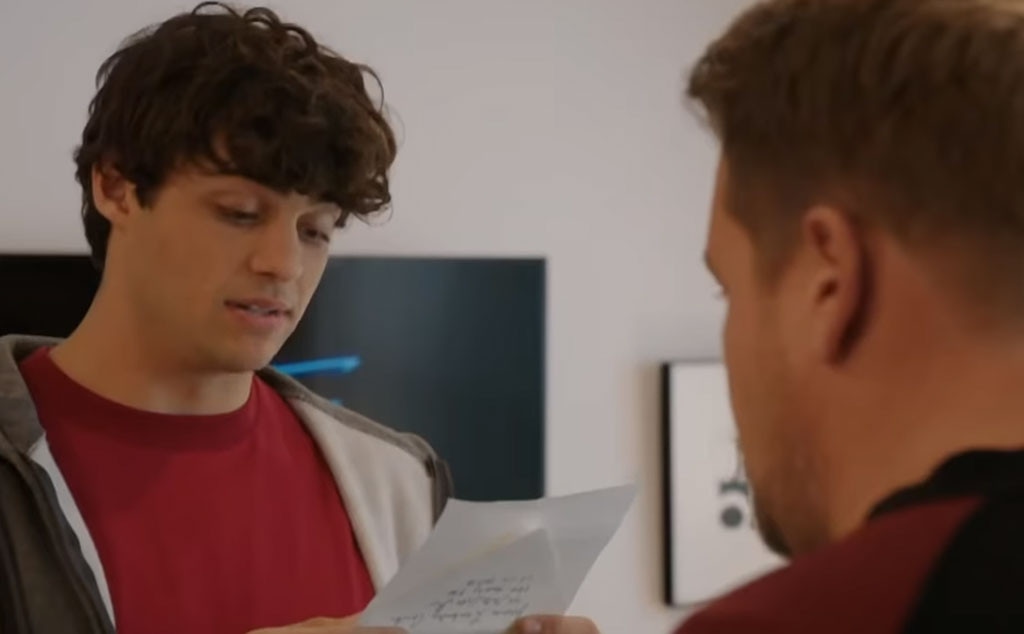 YouTube
Noah Centineo is taking over Hollywood.
The 22-year-old's career has been on the rise ever since the release of the hit Netflix movie, To All the Boys I've Loved Before. After the film's August premiere, Centineo has been booking new movie roles (Charlie's Angels!), gracing magazine covers, and appearing as a guest on late-night talk shows.
Earlier this week, Centineo appeared on The Late Late Show, where he and host James Corden took part in a hilarious sketch, "To All the Guests I've Loved Before." In the segment, Centineo accidentally received a letter from Corden which read, "Noah Centineo, you're so hot, like stupid hot, hot in the way where you don't even know it but you like, totally know it."
"Sometimes I fantasize about having you as a guest on the show, I mean, the things I'd said to you if I ever got you on my couch..." Centineo continued to read the letter before Corden interrupted him.
"I did, I wrote that letter, but you gotta believe me that was never supposed to get to you," Corden said.
"Woah, woah, James, it's OK, I liked it," Centineo told him. Then, when asked if he'll be a guest on the show, the actor replied, "We'll just see where this goes."
The two then shared a series of bonding moments, over sandwiches, the radio and monologue jokes, which convinced Centineo to be a guest on the show.
But then, something happened that changed Centineo's mind! Watch the video above to find out what went wrong!