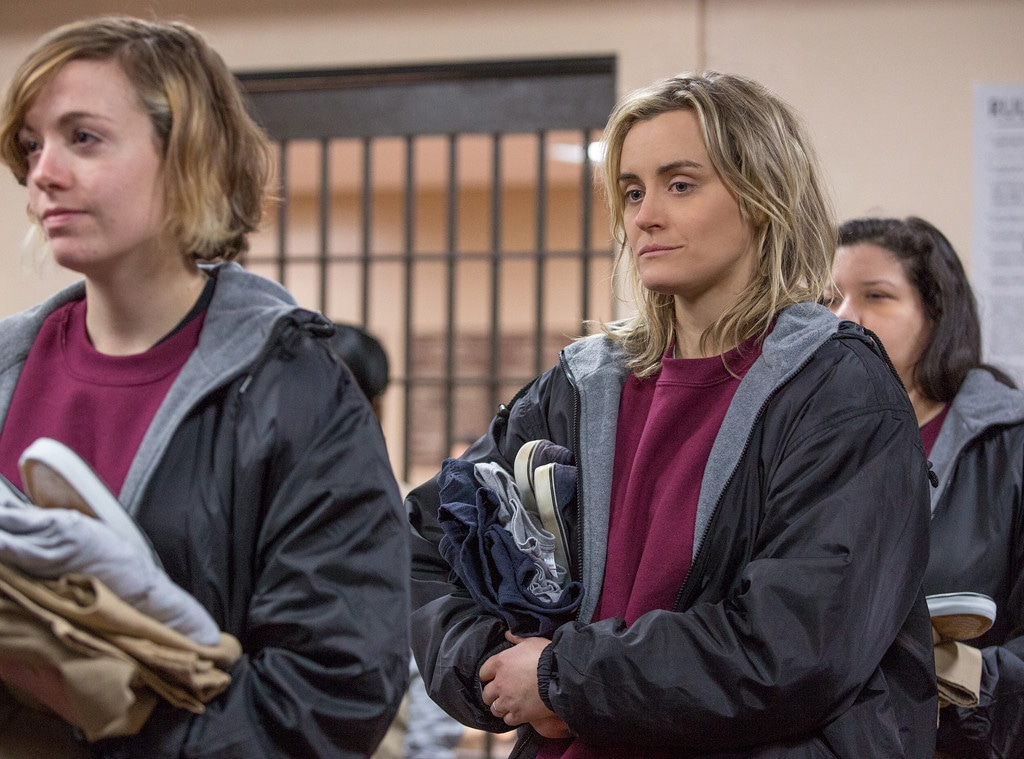 Netflix
Orange Is the New Black is ending with season seven, which is set to debut summer 2019, but that doesn't mean you've seen the last of Litchfield or any of its beloved characters. That's right, an Orange Is the New Black spinoff is already being talked about.
According to The Hollywood Reporter, Lionsgate TV Group chairman Kevin Beggs told reporters that the studio behind the Netflix series is already talking about a sequel series.
"We're really proud of the long run that Orange Is the New Black had," Beggs said during an earnings call. "It remains one of Netflix's most-watched shows. We're ending on a high note. Keep in mind we own that series and will be distributing it for years to come. We're already in discussions and, when the timing is right, we'll talk further with [creator Jenji Kohan] about a potential sequel."
A spinoff of Orange Is the New Black could go in any direction. The show features a sprawling ensemble cast, including Taylor Schilling, Uzo Aduba, Danielle Brooks, Kate Mulgrew, Laura Prepon, Adrienne C. Moore, Selenis Leyva and Natasha Lyonne. After season five, the series sent several inmates, like Lea DeLaria's Big Boo, to different prisons, an off-shoot could easily be set there. Or a show could follow any of the prisoners who have been released, like Schilling's Piper, or prison administration like Nick Sandow's Joe Caputo.
Executive producer Tara Herrmann previously told THR the writers had thought about taking OITNB to Broadway, or exploring more of Piper Chapman's family.
As Beggs said, OITNB is one of Netflix's most-watched shows, it was one of the streaming platform's earliest original shows and has a large, dedicated global audience. You can bet if there's a way to continue the show in some form that makes sense, they'll find it.
Orange Is the New Black's final season was officially announced the final season in October 2018.
"After seven seasons, it's time to be released from prison. I will miss all the badass ladies of Litchfield and the incredible crew we've worked with," Kohan said in a statement. "My heart is orange but fade to black."
"Orange Is the New Black has profoundly impacted popular culture worldwide, and has played a prominent role in building Lionsgate into a platform-defining brand," Beggs said in a statement at the time. "Thanks to the brilliance of Jenji Kohan, the mastery of the creative and production team, the transcendent cast, and our tremendous partnership with Netflix, the series has surpassed our expectations year after year. With great pride, we are working together to bring this landmark series to a triumphant, satisfying close with the upcoming seventh season."
Orange Is the New Black returns for one final time in 2019.