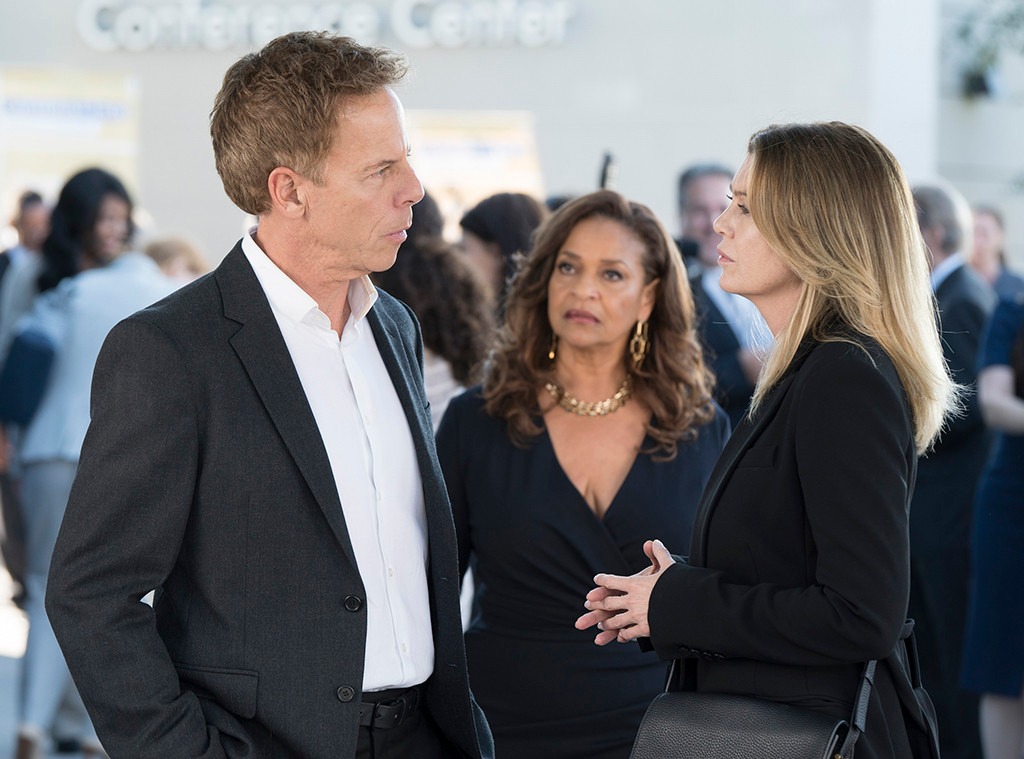 ABC
Leave it to Grey's Anatomy to make us fall in love right before a tragedy.
We knew Nurse Frankie for approximately half an hour before she tragically died, and yet that was a damn sad death that hit strangely hard, especially as Richard and the nurses totally lost it. Apparently, this woman we had never met before was a really beautiful person, and it's too bad we just now learned her name. But at least Alex managed to save her baby, even if it was only at 28 weeks. 
While Frankie was dying, we learned that Katherine might be dying too. She called Meredith and Koracick to one of her new medical centers to help with some special patient, and she turned out to be that patient, a patient with an awful tumor wrapped around too many important nerves. After a biopsy, they learned it was the bad kind of cancer, the one that can't be treated with chemo. 
She hadn't even told Richard or Jackson about it, and while she definitely should have, neither of them needed the extra stress. Jackson was still grieving having found God and lost April and was now dealing with the crumbling of his relationship with Maggie, and Richard didn't only lose Frankie, who he was apparently super close to, but he was still getting over the loss of his sponsor, Ollie. 
He tried going to a meeting, but he left, ended up at a bar, and ended up taking a baseball bat to every bottle in the bar. He was arrested, unable to answer Katherine's cancer call, and had to call Meredith for help.
Everyone is truly a mess, and when you add in Station 19 starting with a reminder that Bailey asked Ben for a marriage break, it only gets sadder. 
Then, as the promo for next week showed, we're in for a stormy fall finale, and storms have never ever been good for this show, so this is likely only going to get worse. That said, however, there was also a glimmer of romance between Meredith and DeLuca, and weirdly we've grown to be extremely into that pairing. 
So we guess we're here to say bring it on, Grey's Anatomy. Just please don't kill anyone we love. 
Grey's Anatomy airs Thursdays at 8 p.m. on ABC.