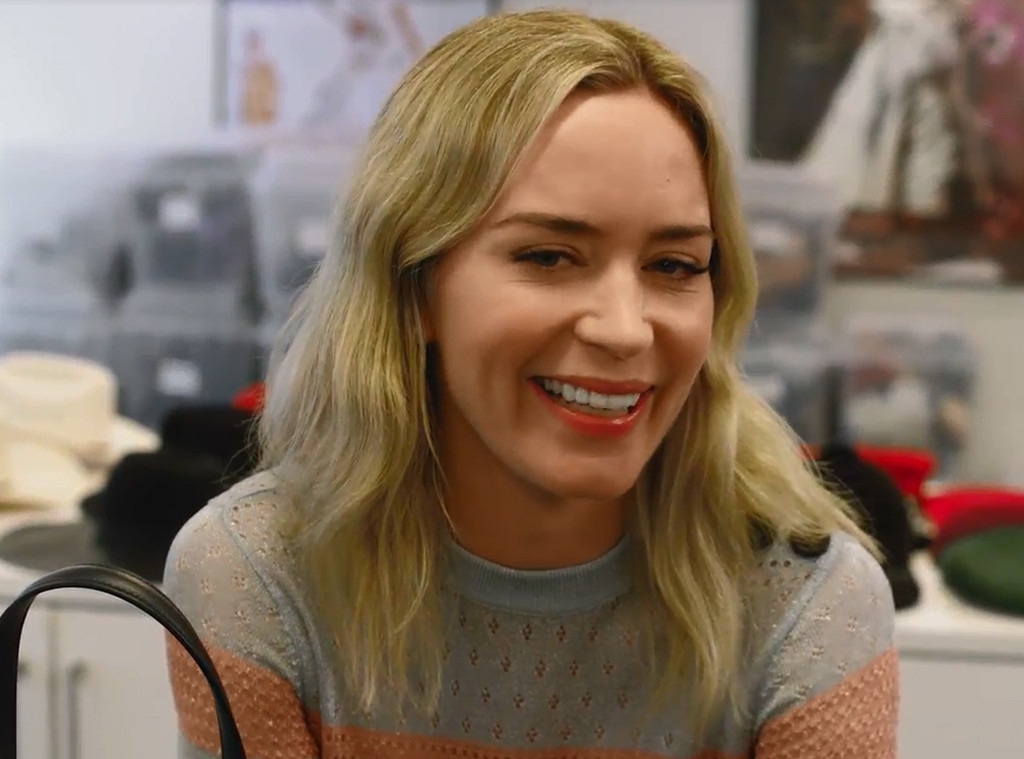 YouTube/Vogue
Yes, even John Krasinski loves The Devil Wears Prada.
While Emily Blunt has been in more than a few fantastic films over her career, many pop culture fans will never forget her role as Emily in the 2006 project.
Earlier this week, the Hollywood actress traveled to Anna Wintour's Vogue office to participate in the publication's 73 Questions.
What came next were some amazing confessions about her favorite movies.
When asked to share her favorite scene to shoot in The Devil Wears Prada, Emily revealed it was "where I was really, really, really sick." As for how many times John has seen the film, Emily's answer may surprise you.
 "I would say a solid 23 times," she revealed. Uhhh, stars are just like us!
During the lightening round of questions, the actress was also asked to share what she learned most about fashion while working on the fan-favorite film. "Just be more fierce and wild," Emily revealed. "I learned that from Patricia Field, our costume designer."
When not looking back on Miranda Priestly's wild world, Emily discussed a wide variety of topics including her obsession over Pinterest, hope to co-star with Leonardo DiCaprio and love of Dior mascaras.
And although John has seen The Devil Wears Prada on more than one occurrence, Emily may not be able to say the same thing.
"I do not [re-watch my old movies]," she revealed. "Because I'll just pick them apart."
We don't want to assume Emily, but we have a feeling you'll enjoy the movie just as much as we do after all these years.