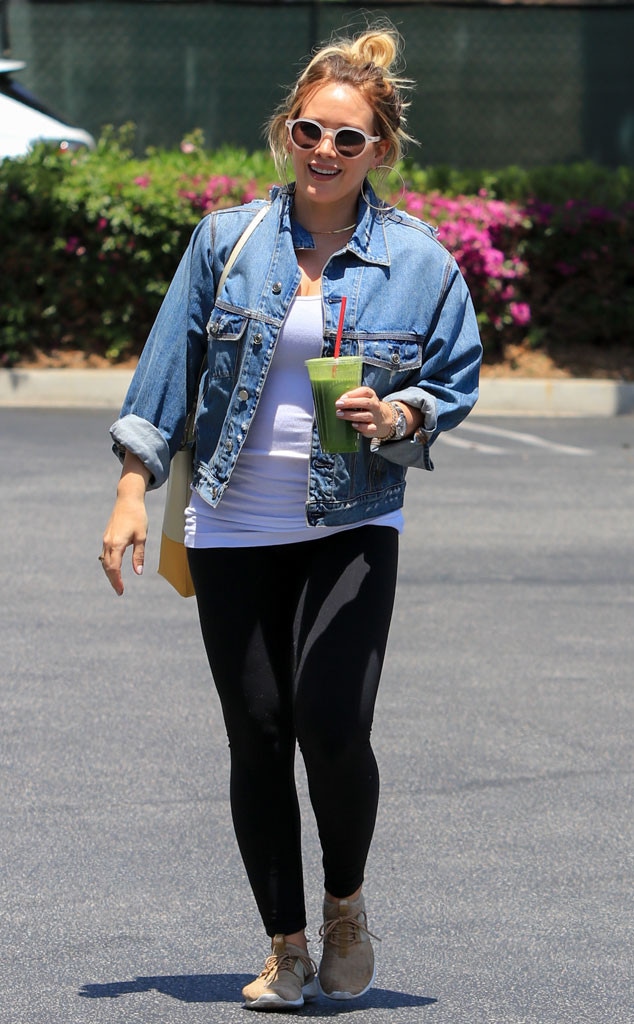 BG005/Bauer-Griffin/GC Images
It sounds like Hilary Duff would give her placenta smoothie five stars. 
During an episode of Dr. Berlin's Informed Pregnancy podcast, the new mother of two dished on recently giving birth to her second baby and first daughter, Banks. As the star revealed, she enjoyed a unique beverage after welcoming her little one into the world: her placenta in smoothie form. She explained during the podcast that they added berries and fruit juice to the concoction before she took a sip.
The results? It was the "most delightful smoothie I've ever had...I haven't had a smoothie that delightful since I was like 10 years old," the Younger star said. "It was calorie-filled with juice and fruit and everything delicious."
The placenta treats didn't stop there. The star said she now has the placenta in ice cube form, which she can put in future smoothies, so let's hope her beau Matthew Koma and her son Luca are careful before they quickly grab something out of the freezer. The 6-year-old even asked to see the cubes. "He was like, 'I wish I hadn't have asked," his mama recalled him saying. 
While some women elect to have their placenta turned into pills, Duff passed. "I heard something weird about the pills," she said. "I heard placenta burps are not ideal."
What was ideal was the way she first met Banks after the home birth. "They hand her to me and I'm looking at her...babies are like floppy little worms. They just don't have any control," Duff explained. 
"She reaches up both of her arms and like curls into me…reaches up her arms right at my neck like as to give me a hug," she continued. "I couldn't believe how strong she was. It was so clearly like a hug...it was amazing." 
All together now: Awww!
The actress added, "It made me feel like she was like, 'Good team, mom. We did it.'"
Congratulations to the new family of four!