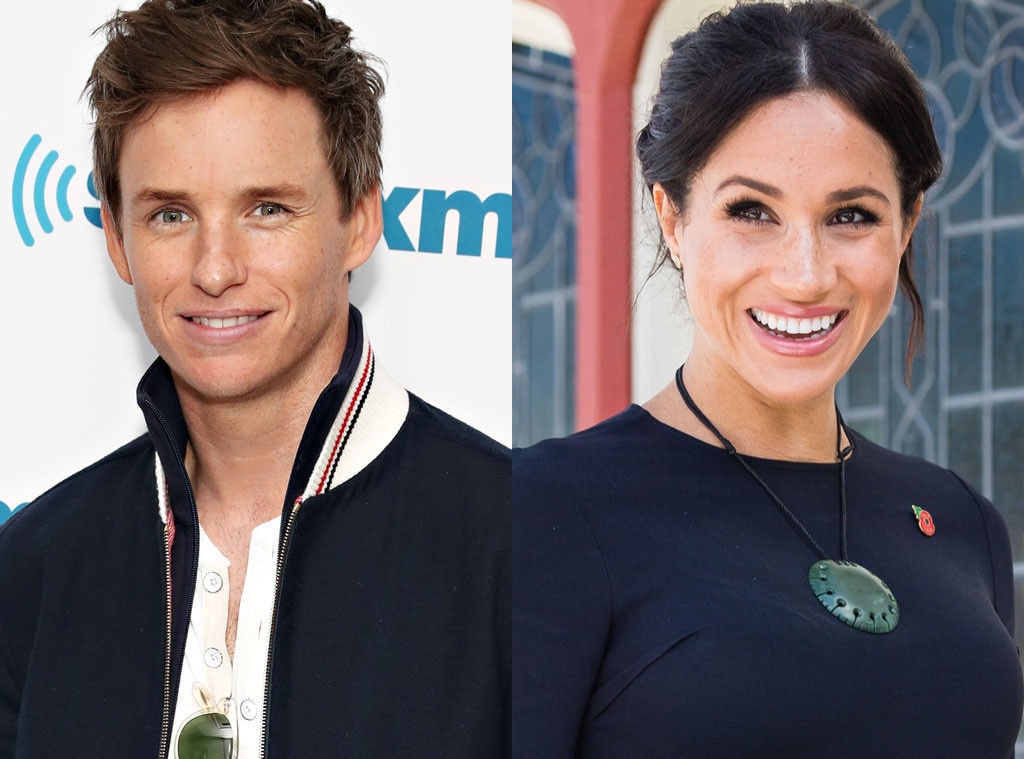 Cindy Ord/Getty Images for SiriusXM; Samir Hussein/Samir Hussein/WireImage
It's a small world after all!
For royal watchers who were always curious to know if Meghan Markle and Eddie Redmayne were close friends, we may have found some more insight.
A photo from 2015 has resurfaced that shows London photographer Jason Julian Bailey hanging out with a few familiar faces.
If you didn't already guess, he's posing with Meghan and Eddie! "Night in, watching movies and remember fun times with this crew," he captioned the photo. "#EddieRedmayne @meghanmarkle #istanbul."
Meghan was spotted wearing denim jeans, a white T-shirt and black leather jacket. As for Eddie, he opted for a denim jacket and blue pants for the casual night out.
According to the Daily Mail, Meghan and Eddie reunited in September when they both attended the super private launch of the new Soho House, Amsterdam.
And in July 2018, Prince Harry was spotted posing for photos next to Eddie at an Audi Polo Challenge match. We told you it was a small world.
Fast-forward to today and Meghan is preparing to welcome her first child with Prince Harry. After ending their first joint royal tour in October, the pair is still keeping the sex of their child a secret.
At the same time, that won't stop fans from speculating about the couple's baby. After wearing a blue "Gingko" cape dress by Safiyaa, some thought the color choice hinted to a baby boy.
But when someone expressed their hopes that the couple would welcome a baby girl, Prince Harry responded, "So do I."
We can't wait to find out!