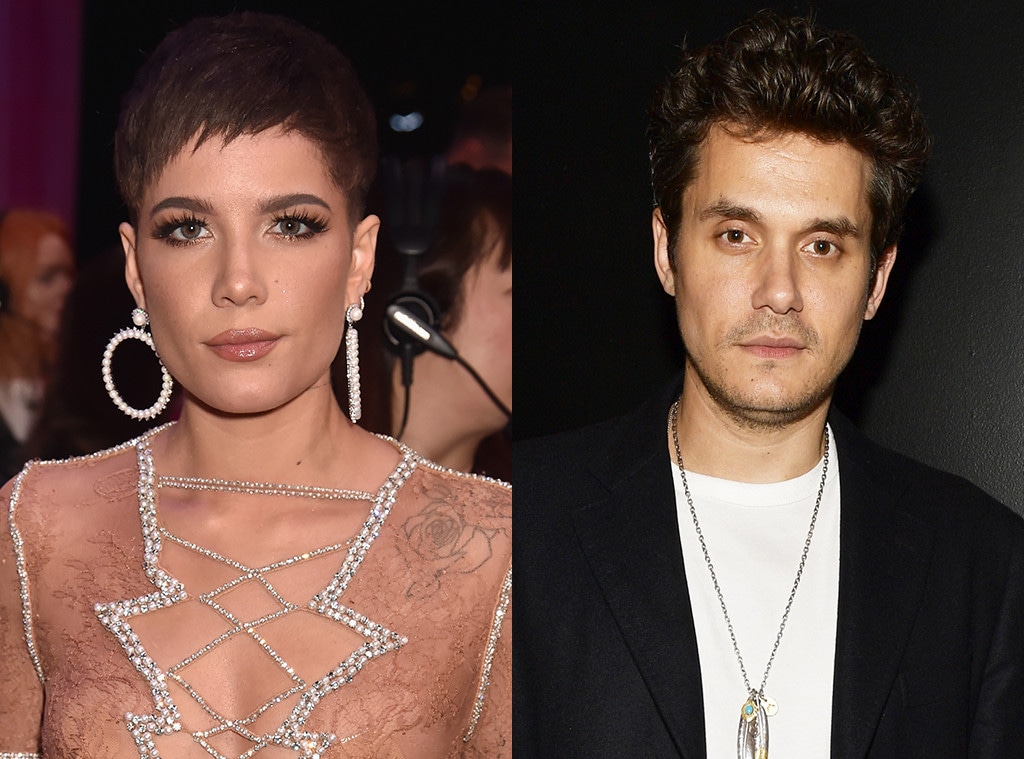 Jeff Kravitz/FilmMagic, Matt Winkelmeyer/Getty Images
Halsey wants you to know that there's "No Such Thing" as a romance with fellow singer John Mayer.
Mayer and Halsey have been openly flirtatious on Instagram as of late—especially after her recent breakup with G-Eazy—but a little fun and being friends with someone of the opposite sex does not equate to dating, according to the "Without Me" singer.
On Wednesday, she put any romance rumors to rest with a tweet that encapsulated her feelings about the situation in the form of a few rhetorical questions. "I just had a ground breaking idea. What if...we let female artists...have friends...without assuming that they are sleeping together?" she wrote. "I know I know. It's like, completely ambitious but like, imagine if we like, tried ?"
The two artists have had a few friendly moments on social media this week, including a screenshot of Halsey on FaceTime with the "Your Body Is a Wonderland" singer. On Monday, Mayer commented, "It's saying that my billing address doesn't match with the one of my credit card? I've never had this problem before. Can you text me? Thanks," on a photo of Halsey's YSL lipstick ad on her page.
Halsey has a tendency to show and tell exactly how it is, her tweet being one of the most recent examples. Less than a week after her split with G-Eazy, she released a music video for her song "Without Me," which is all about bad relationships. To top it off, there was even a G-Eazy lookalike in it. In a statement about "Without Me," she described the power of the song and why it means a lot to her. "The story is a reflection of a combination of relationships I've been in, or watched the people I love go through. It's a reminder that you deserve more," she wrote in an Instagram note. 
Mayer's love life has also been in the news as of late. He and Cazzie David sat down for a chat on his Instagram Live show, Current Mood, and discussed sex and relationships. He subtly divulged that the number of women he has slept with is in the "sub-500" range. 
The "Gravity" singer has been linked to a slew of famous women. Take a look at the gallery below to see some of his most famous flings.
Thank you, Halsey, for bringing some "Clarity" to the situation.