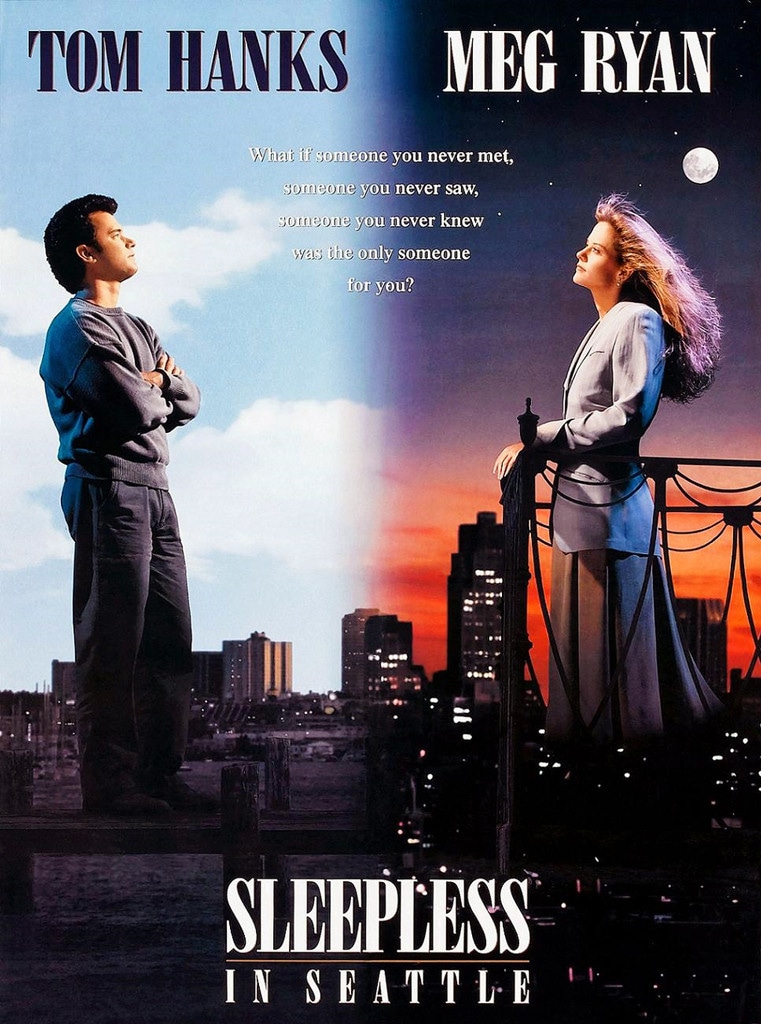 TriStar Pictures
Get your tissues ready, because Sleepless in Seattle is returning to theaters!
In honor of the classic romantic comedy's 25th anniversary, Fathom Events and Sony Pictures Entertainment are going to host screenings of the film in over 400 theaters across the country. For two nostalgia-filled night's, fans can once again experience watching the Tom Hanks film in theaters while munching on movie theater popcorn and licorice. 
In the movie, Hanks plays a recently widowed father who shares his grief with a radio show host, after some encouragement from his young son. And, as luck would have it, Annie, played by Meg Ryan, is overcome with emotion after hearing his story.  From there, the rest is history.
When the iconic film was first released in 1993, it earned over $17 million in the box office on it's first weekend alone. Since then, it has continued to draw hopeless romantics from across the globe.
Tom Hanks and Meg Ryan were so loved by the audience in fact that they reunited just years later to make another hit romance film, You've Got Mail. 
And there's more to look forward to, with a brand-new introduction by Meg Ryan and producer Gary Foster being included at the screening. "We couldn't let 2018 come to an end without honoring one of the truly great romantic comedies as it celebrates its 25th anniversary—and we're doubly excited to have the help of Meg Ryan and Gary Foster, whose talents were so critical to making this film a success," said Tom Lucas, Fathom Events VP of Studio Relations.
Tickets are available now at www.FathomEvents.com or at participating theater box offices.