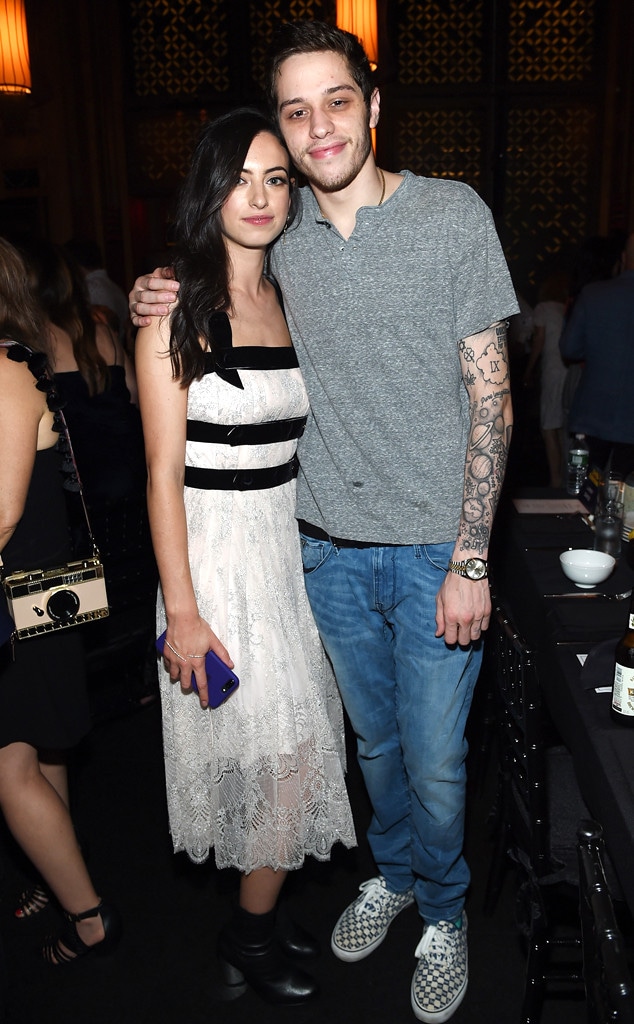 Jamie McCarthy/Getty Images
Cazzie David seems to have formed a bond with the mother of the late Mac Miller.
The 24-year-old daughter of Larry David and ex-girlfriend of Pete Davidson shared a sweet exchange with Karen Meyers on social media this week. After voting, Karen took to Instagram to share her voting receipt and a red tree. "There was no blue tree to be found!!!!" Karen captioned the photo, adding a facepalm emoji and six blue hearts.
"You're amazing," Cazzie commented on the post, to which Karen replied, "- u r."
This Instagram exchange comes a week after Cazzie attend the celebration of life for Mac, née Malcolm McCormick. Last Wednesday, Travis Scott, John Mayer, SZA, Chance the Rapper, Ty Dolla $ign, Action Bronson, Domo Genesis, Earl Sweatshirt, Vince Staples, ScHoolboy Q, J.I.D, Anderson .PAAK, Thundercat, and more stars, including Cazzie, gathered at the Greek Theater in Los Angeles to honor the rapper.
"It's still a relatively new friendship, and primarily limited to social media, but Cazzie and Karen think very highly of each other," a source tells E! News. "Cazzie reached out to Karen with her condolences after Mac died and since then she and Karen have been exchanging messages."
"Through their chats the two have discovered they have much more in common than just Mac, Ariana and Pete," the insider adds. "Karen thinks Cazzie is an intelligent and sweet person."
It was exactly two months ago today that Mac passed away at the age of 26. On Sept. 7, the Los Angeles County Coroner confirmed in a statement that authorities were called to the artist's home in Studio City, Calif. He was pronounced dead at the scene at 11:51 a.m. 
The Los Angeles County Department of Medical Examiner—Coroner announced Monday that Mac died from mixed drug toxicity. On Sept. 8, an autopsy was performed and a cause of death was deferred pending further investigation. It was later determined that Mac had died from mixed drug toxicity (fentanyl, cocaine and ethanol). The manner of death was certified as an accident.
Over the weekend, Mac's ex-girlfriend Ariana Grande released a song mentioning the late rapper, as well as her ex-fiancé Pete, and exes Big Sean and Ricky Alvarez.
"Thought I'd end up with Sean, but he wasn't a match/Wrote some songs about Ricky, now I listen and laugh," Grande sings on her new "Thank U, Next" track. "Even almost got married, and for Pete I'm so thankful/Wish I could say 'thank you' to Malcom, cause he was an angel."
Pete, who split with Cazzie prior to starting his romance with Ariana, called it quits with the singer last month, with E! News confirming that Ariana returned her $100,000 engagement ring to the comedian.