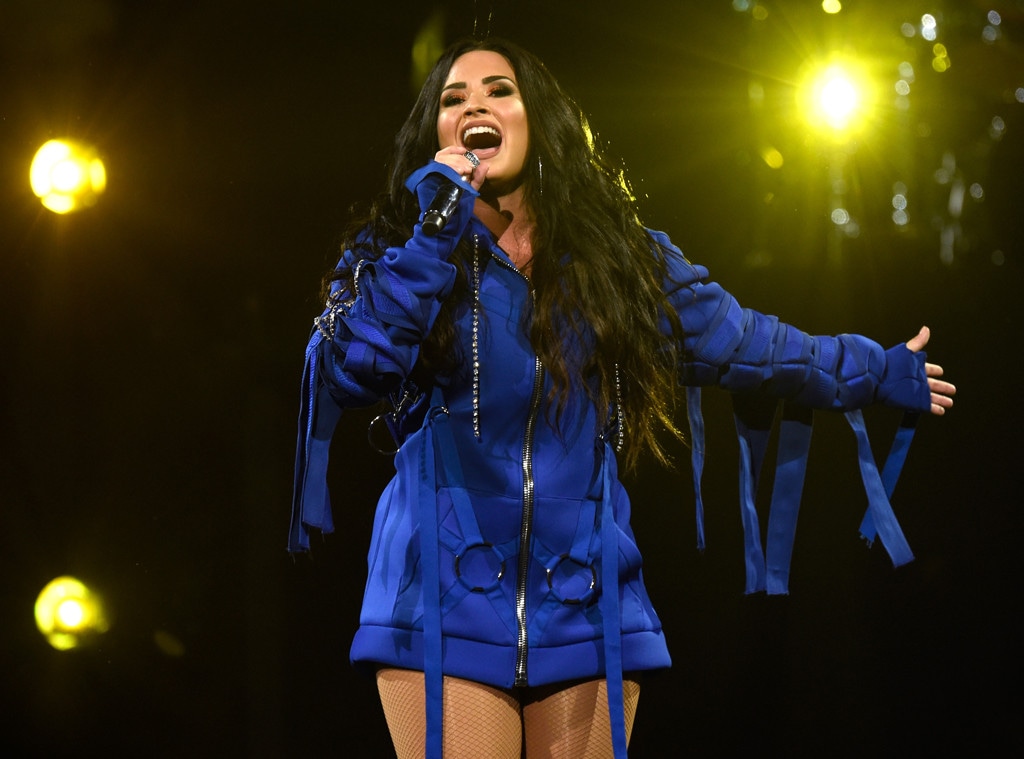 Kevin Mazur/Getty Images for PhilyMack
Demi Lovato is staying on track in her recovery with help from her surroundings. 
The songstress, who was hospitalized for an apparent overdose in July and sought treatment in rehab after, is newly back out and about, as confirmed by recent California sightings. Additionally, a source said the 26-year-old Grammy nominee is "moving around" and will not return to the home she was in before rehab. "That is still on the market and she has moved out," the insider said. 
Instead, she's been splitting her time out of rehab in a few places, including at her mother's house and designer Henry Levy's house. She's been photographed and spotted with Levy as of late.  
Additionally, a source confirmed the star is "also spending time at a sober living facility, where she has a great support system."
"She is taking it slowly and getting back to life one day at a time," the source said. "She's not rushing to figure out where she's going to live permanently."
Lovato is no stranger to the living setup. Back in 2013, she reportedly lived in a sober living facility for more than a year and while she was a judge on The X Factor. 
News of her current accommodations make sense considering her approach to her health after rehab. "She got out of rehab last week, but her treatment is ongoing. She will be having therapy sessions and attend meetings," a source previously explained. "It's going to be a lifelong commitment and her treatment will not end because she is out of rehab."
The insider further said Lovato wants to "take it easy and not expose herself to risky situations." Overall, she's putting her health first. 
As the source added, "She really wants to relax and exercise and do everything she can to stay healthy. She wants to put what happened behind her and move forward committed to her health and making the right choices."