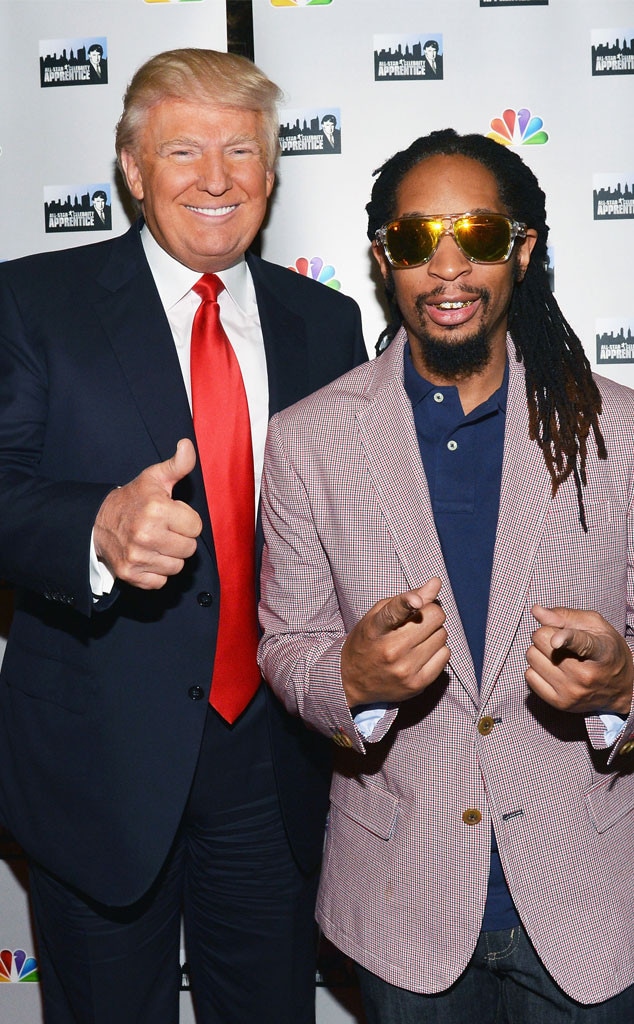 Photo by Slaven Vlasic/Getty Images
So many Apprentice contestants, so little memory. 
Earlier today, Donald Trump spoke to reporters at the White House to discuss the midterm election results.
During the Q&A portion, however, one journalist had a question about some of the claims made by a few familiar—or not-so-familiar—faces.
"Michael Cohen recently said you called black voters stupid. Omarosa has accused you of using the N-word," the reporter shared. "And the rapper Lil Jon has said you called him Uncle Tom, what's your response?"
After the President of the United States called the first two claims "false," he took it one step further in regards to Lil Jon's allegation.  
"I don't know who Lil Jon is. I really don't," Donald shared before the reporter reminded him that he appeared on The Apprentice franchise. "Oh I see. I would never do that. I don't use racist remarks and if I did, you would have known about it. I've never used racist remarks."
The comments quickly got Lil Jon trending on Twitter and the Internet determined to prove our Commander in Chief knows who the rapper is.
For starters, the man behind hits including "Turn Down for What" and "Outta Your Mind" appeared on the fourth season of Celebrity Apprentice where he made the final four.
And when the sixth season turned into all-star Celebrity Apprentice, the artist returned to compete and made it to the final four again. In fact, an episode from the finale has surfaced on YouTube that shows Donald praising the contestant.
"There was somebody that I thought was just an amazing player…He was special," he explained before awarding Lil Jon's charity American Diabetes Association $100,000. "In fact, when I fired him, I took a lot of heat. People were going crazy."
And thanks to the beauty of Twitter search, users can now see just how much Donald has tweeted about the rapper in recent years.
"@LilJon once again made it to the Final Four. A true talent and great friend to #CelebApprentice @ApprenticeNBC. Great job!" he shared in May 2013.
Another post from July 2014 read, " Thanks @LilJon for coming to my defense in Rolling Stone Magazine. As I have often said, you are a terrific guy!"
Perhaps the president just had a really long night of watching the election results. Maybe he can't remember all  contestants from the show's 15 seasons.
Whatever the case may be, it's safe to say he knows who Lil Jon is now.