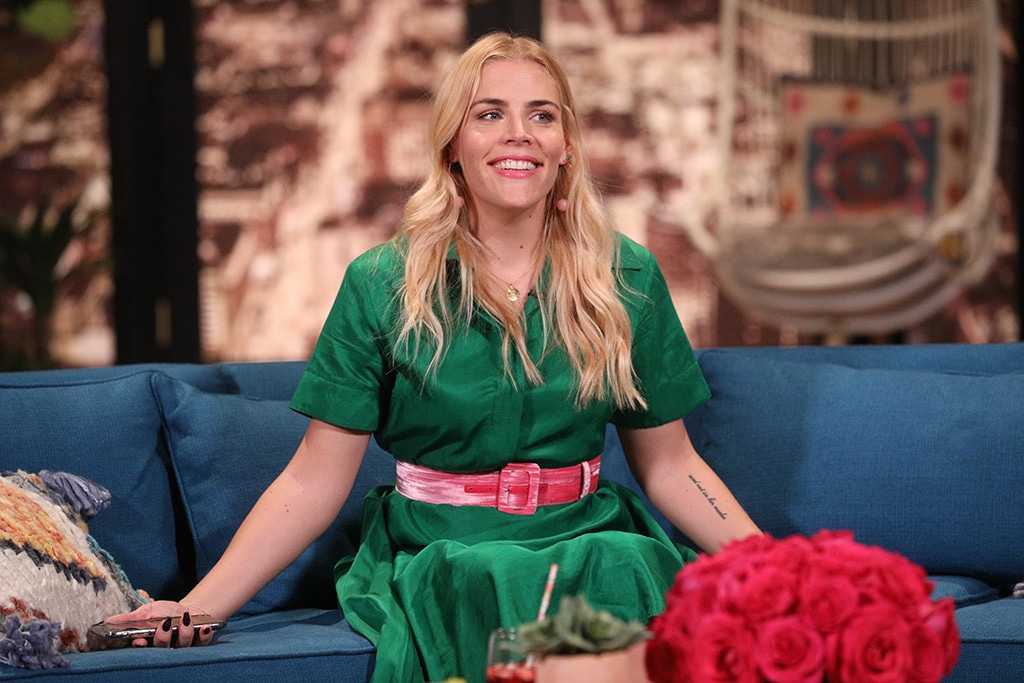 Jordin Althaus
Busy Tonight is going big this Sunday, following the 2018 E! People's Choice Awards and you're not going to want to miss it!
On Wednesday, E! announced that Busy Philipps' late-night talk show, Busy Tonight, would have a big guest star—and a major surprise—showing up on this Sunday's episode.
So, who is that big guest? Well, it's none other than Tina Fey! Yes, the Mean Girls creator and hilarious actress will be sitting down with Philipps to chat live, directly after the inaugural broadcast of E!'s People's Choice Awards, which airs at 9 p.m. the same day on E!
In case you didn't know, Fey is actually the executive producer on Busy Tonight and therefore she's the perfect guest to join the host as they break down the biggest show moments and wins from E!'s first-ever People's Choice Awards. 
If that isn't enough of a reason to tune in to the newest late-night show on television, Philipps will also be presenting the award for one of the 13 new PCAs categories live on her show.
She will be handing out the coveted PCAs trophy to the winner of Revival Show of 2018, which is so exciting.
The finalists for the throwback category are American Idol, Queer Eye, Dynasty, Jersey Shore: Family Vacation and One Day at a Time.
When Philipps reveals the winner for Revival Show of 2018 there will be a special guest AKA someone from the winning show there to accept it making this live (did we mention this episode is live?!) episode a truly star-studded affair. 
When you tune in to Busy Tonight this Sunday—airing live directly after the PCAs at 11 p.m.—you will also be treated to an appearance by Tom Lenk, who is ready to judge the show's team when they play a game where they must recreate the most memorable PCAs looks from the award show using only household items around the set.
Sounds pretty fun, right?
For more People's Choice Awards coverage don't miss the E! Live from the Red Carpet: The E! People's Choice Awards show airing only on E! beginning at 7 p.m. and then the actual 2018 E! People's Choice Awards beginning at 9 p.m. available for viewing on E!, Bravo, SYFY, Universo and USA Network.
To see Philipps in all her late-night talk show glory, don't miss new episodes of Busy Tonight Sundays through Wednesdays at 10 p.m. on E!—and this Sunday, Nov.11 at 11 p.m. for her special post-PCAs coverage live show.