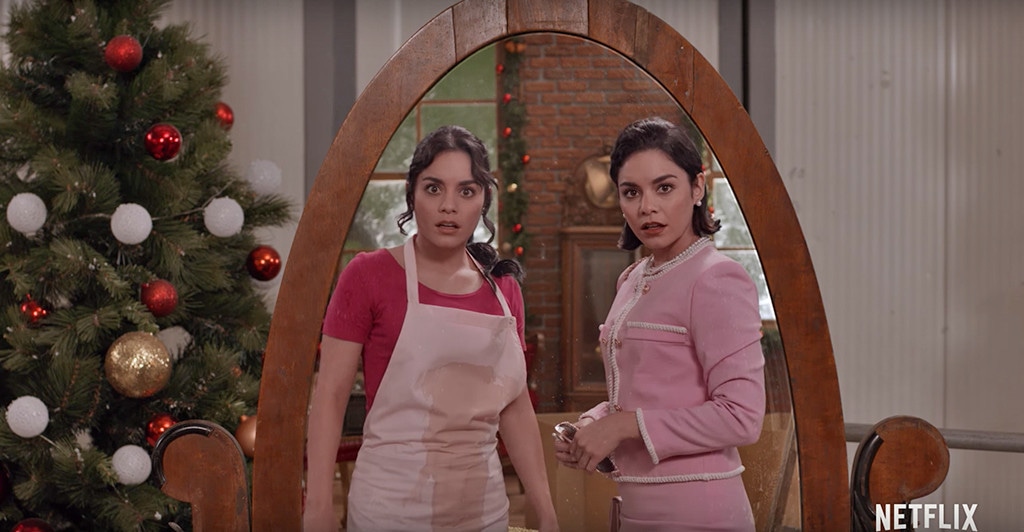 Netflix
You'll get a double dose of Vanessa Hudgens this holiday season.
In the upcoming Christmas romantic comedy film The Princess Switch, set for release on Netflix, the 29-year-old High School Musical alum plays two identical people, bringing to mind The Parent Trap and The Prince and the Pauper. Hudgens portrays both Stacy, an American girl from Chicago, and Margaret, the Duchess of Montenaro, who bears an ultra posh British accent.
After meeting and discovering they look identical, the women switch places temporarily.
"I want to get to know what it's like to be a normal girl," Margaret says.
Naturally, hijinks ensue, namely when it comes to the women's love lives. Stacy falls for Margaret's fiancé, a prince, while Margaret falls for Stacy's hot co-worker.
The film also stars British Nashville actor Sam Palladio, Shadowhunters: The Mortal Instruments alum Nick Sagar, Mark Fleischmann, Suanne Braun and Alexa Adeosun.
The Princess Switch will start streaming on Netflix on November 16.