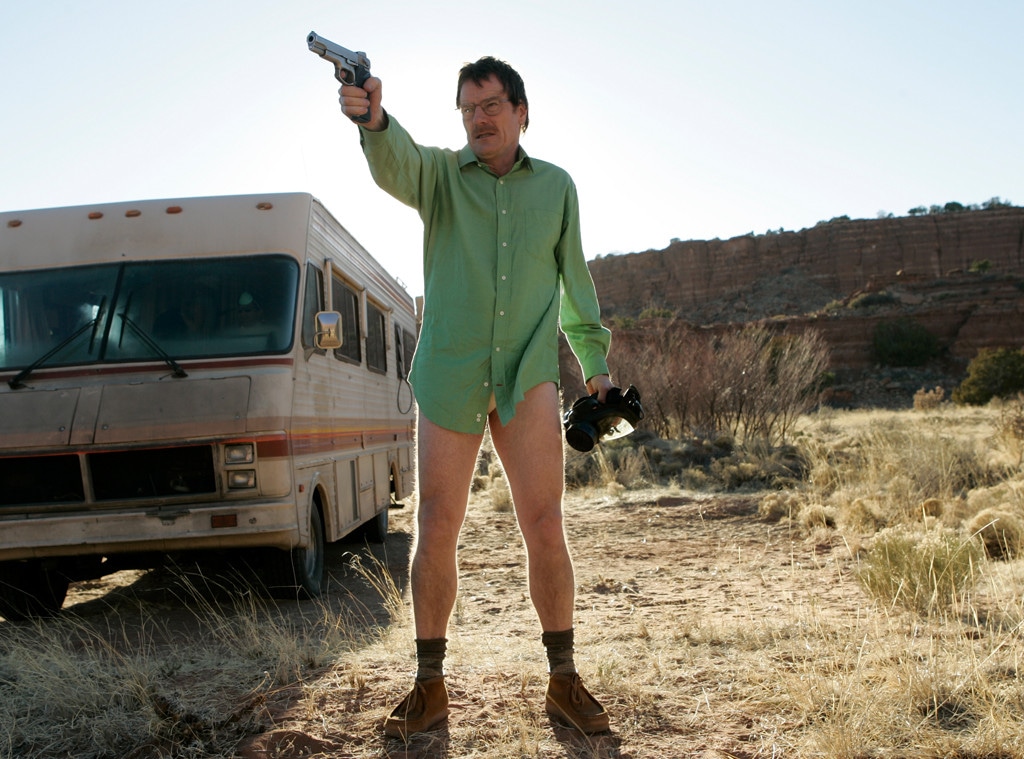 AMC
The Breaking Bad world is poised to get bigger. Vince Gilligan is reportedly working on a movie set in the same universe as his hit AMC series Breaking Bad you know, the show that starred Bryan Cranston and Aaron Paul, won numerous Emmys and spawned the critically acclaimed prequel series Better Call Saul. Yeah, that Breaking Bad.
According to The Hollywood Reporter, the flick is poised to begin production and follow a kidnapped man on his quest for freedom. Sounds like what happened to Paul's Jesse Pinkman in the final season of Breaking Bad. The movie is operating under the title Greenbrier. No word on whether Paul or Cranston would have any involvement or in what time period the show would be set. Spoiler alert from 2013: Breaking Bad ended with Cranston's Walter White dead and Paul's Jesse Pinkman finally free from his drug lord captors and on the run, seemingly free from everything.
Bob Odenkirk stars in Better Call Saul, a prequel series set in the Breaking Bad universe that follows his BB character Saul Goodman. The show wrapped its fourth season with Odenkirk's characters giving up his birth name Jimmy McGill name for Saul Goodman. Better Call Saul features many characters from Breaking Bad, including ones played by Jonathan Banks and Giancarlo Esposito.
For those foggy on what exactly Breaking Bad was about, the series followed Walter White as he went from dying science teacher to a drug kingpin known as Heisenberg.
UPDATE: Cranston was interviewed on The Dan Patrick Show and said it appears there will be a movie, but he has not gotten or read the script, however he has been spoken to about it. "There's question of whether or not we would even see Walter White in this movie," Cranston said.
Would he play Walter White again?
"I would, absolutely...If Vince Gilligan asked me to do it, sure, absolutely. He's a genius and it's a great story," Cranston said, noting the movie, from what he is told, would tie up some of the stories involving characters in the Breaking Bad universe.
"I'm excited about it because it is Breaking Bad...I can't wait to see all those people again, even if I just come by and visit
Breaking Bad wouldn't be the only show to continue on as a movie (even if it's just a TV movie). AMC recently announced Andrew Lincoln will star in three TV movies as Rick Grimes, the character he originated on The Walking Dead.
See what other shows continued the stories of their beloved characters as movies below.
Originally published on Wednesday, Nov, 7, 2018, at 8:03 a.m. PT.