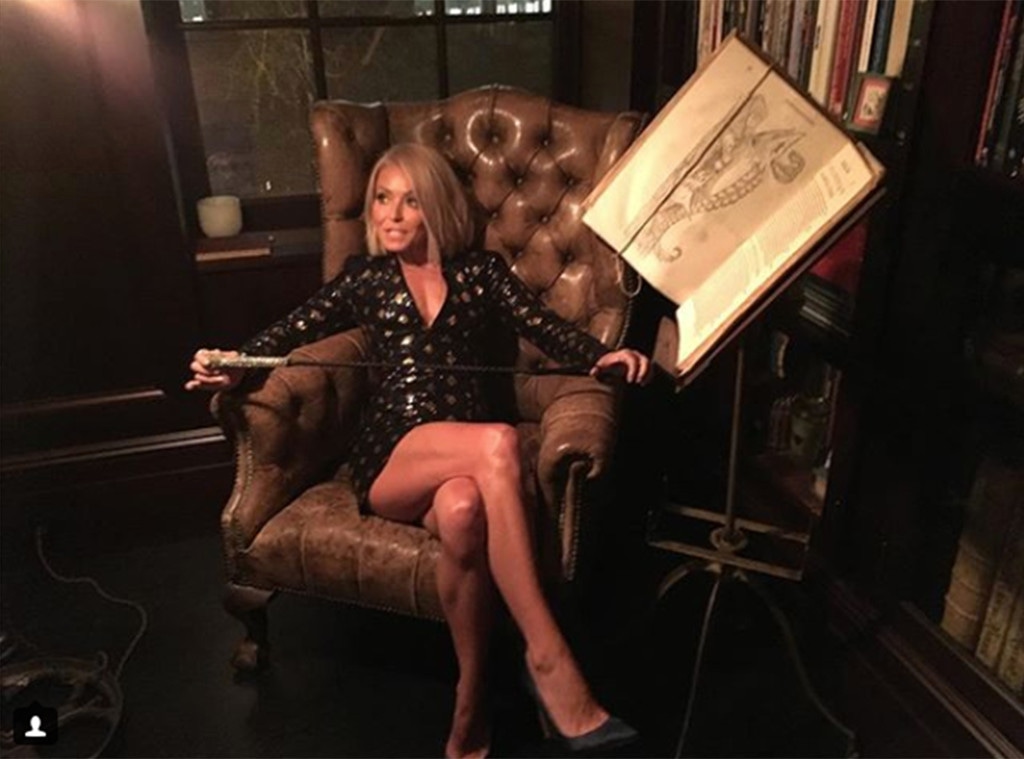 Instagram
First Mark, then Michael, and now Kelly.
The Consuelos-Ripa family is taking over Riverdale as Kelly Ripa joins the show in a guest-starring role as none other than her own husband's mistress. Mark Consuelos is in his second season of playing Hiram Lodge, and he's suggested several times before that if Kelly were to take a role on the show, it should be his mistress. 
Ripa announced the news on Instagram, writing, "It's a family affair........Hiram's mistress. 23 years of auditioning for a role i was born to play. Coming soon to the @thecwriverdale." 
A rep for the CW confirmed the casting news and even offered up a character description for "Mrs. Mulwray" that makes us kinda need this episode immediately:
"Confident and tough, she is Hiram Lodge's alleged mistress. She's a beautiful, icy, femme fatale who gets caught up in a conspiracy that's much bigger than she initially realized." 
Sounds excellent and we're in, thank you very much. 
Kelly and Mark's son Michael Consuelos is about to make his debut on the series as a young Hiram Lodge in a flashback episode, which also features the rest of the teens of Riverdale playing their on-screen parents. 
All this comes after Mark told us back at San Diego Comic-Con that he really hoped Kelly could appear on the show. 
"Maybe my mistress or something like that. That would be great," he said, either knowing something or just planting ideas in his bosses' heads. 
However, when we asked if his kids had any acting ambitions—particularly on Riverdale—he said they "hadn't indicated that desire." 
Clearly things changed! 
Ripa is already extremely close to the Riverdale cast and a fan of the show, and even moderated the show's Comic-Con panel. She has also been known for taking Buzzfeed quizzes like "Which Hot Dad of Riverdale Should You Bang?" She first got Fred Andrews (Luke Perry), and it took her three tries to get Hiram. 
Looks like the show itself will now be confirming that result, so congratulations to Kelly Ripa, and to all of us. 
Riverdale airs Wednesdays at 8 p.m. on the CW.