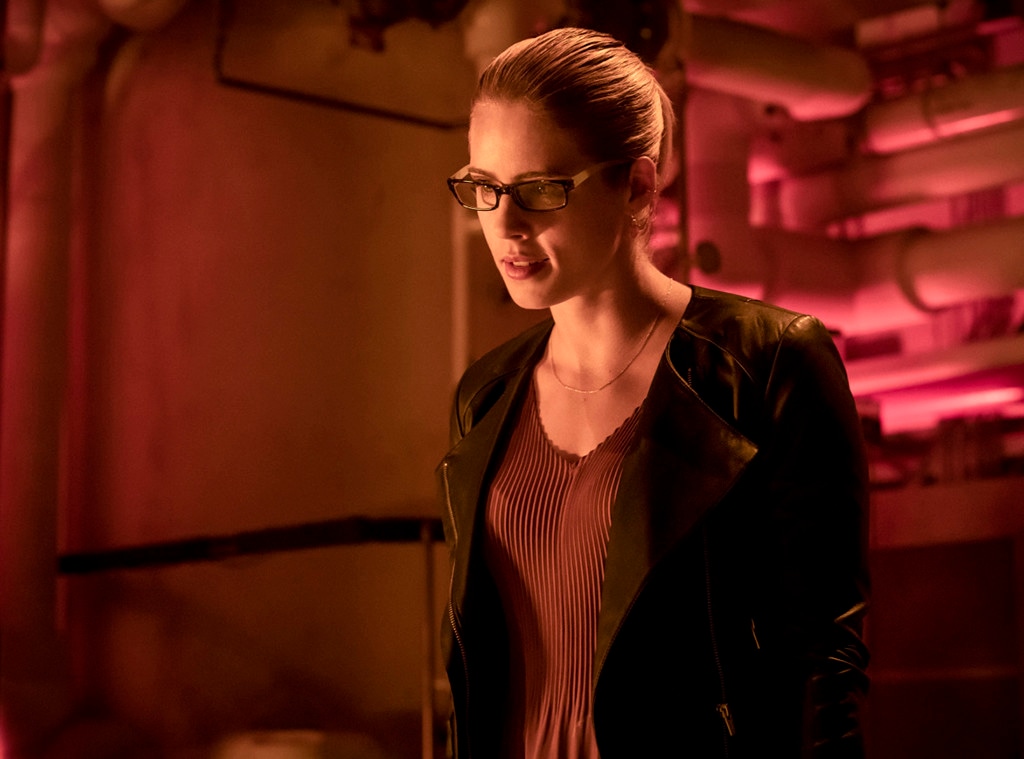 The CW
We see you, Arrow, and we're not quit ready to mourn yet.
The CW superhero show ended its most recent episode with quite the bombshell: In the future (where portions of the season are taking place), Felicity Smoak (Emily Bett Rickards) is dead.
There's no specific reason for us not to believe the words of Dinah (Juliana Harkavy), and yet most fans immediately didn't. Obviously, to most fans, Felicity is not dead, even 20 years later in this mysterious future we know next to nothing else about. We don't even know if this future is going to become any sort of primary setting for the show, but we know enough to not believe anyone when they tell us a main character is dead. 
The problem is that this show and many others have claimed things like this before, riling up the viewers, getting press, only to then fake us out, let us down, or chicken out at the end. Arrow has even done this with Felicity before, and it's not even close to being alone, to the point where no promise of death is believed anymore. Oh, you think you're going to kill one of your biggest characters? As if. 
Riverdale did it at the end of last season with Jughead (Cole Sprouse), a dream sequence at a grave, and even a half-assed goodbye joke tweet from Sprouse. Station 19 promised a major death in its premiere, and we don't even remember the name of that character! 
It happens pretty much all the time on TV, so let's revisit just a few of the biggest, most talked about, and sometimes most irritating instances in recent memory, from Modern Family to Game of Thrones. 
Arrow airs Mondays at 8 p.m. on the CW.