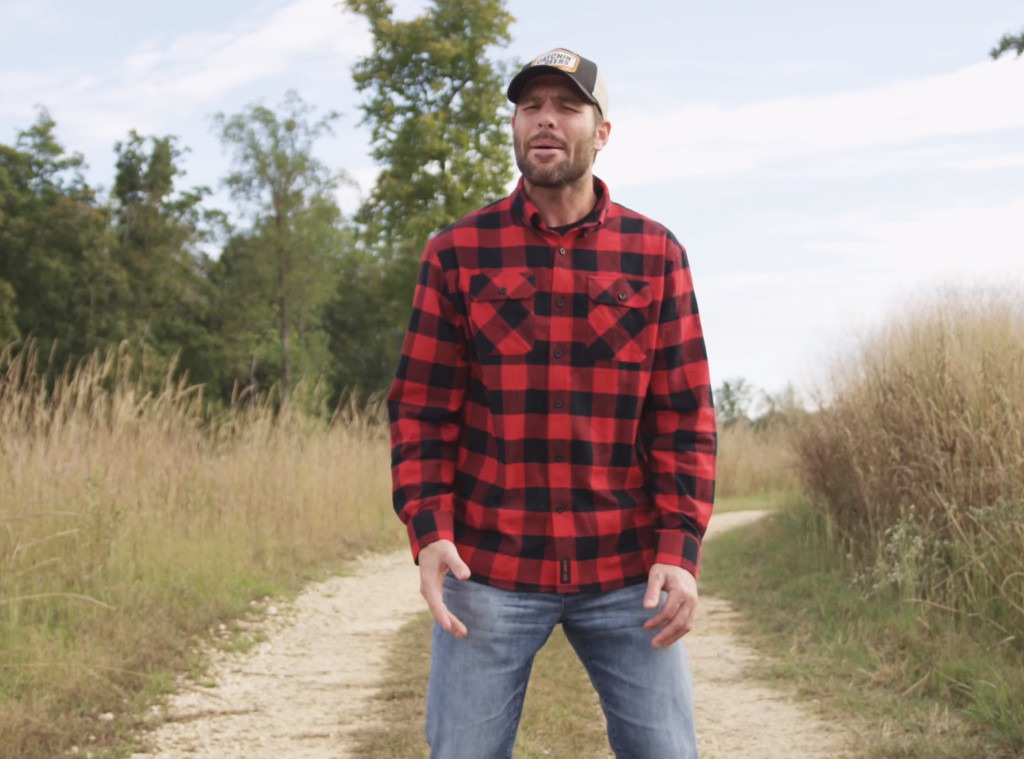 YouTube
Carrie Underwood isn't the only singer in this family!
Just last month, Mike Fisher took to Instagram and shared a photo of himself recording in a music studio. "I know you guys have been waiting a long time but new music is on the way!!" he teased. "Stay tuned!"
Well as it turns out, the NHL player wasn't completely playing around.
Earlier this week, Mike decided to release a music video for "Before She Bleats." And spoiler alert country music fans: It's a hilarious parody of his wife's smash-hit "Before He Cheats."
"I'd like to thank all the people that helped make this dream come true. It's been a long time coming but excited to share my heart and soul through this song. Hope you guys enjoy," he shared online. "Full version is in the catchin deers Facebook page!!"
Mike added, "PS- I'd normally be wearing my @qalo wedding ring but I had hand surgery @catchindeers."
While the music video is a treat within itself, fans can't help but fall in love with the catchy lyrics such as, "Right now he's probably out grazing with a corn-fed doe and it's probably getting frisky."
"Before She Bleats" was created to promote Mike's hunting-themed clothing line he built alongside Austin Casselman and Bud Fisher. The business titled Catchin' Deers is hunting apparel for folks that take their hunting seriously and themselves lightly.
In fact, their gear and apparel is available online with a nationwide launch coming soon.
For those wondering what Carrie thinks of the video, we're all waiting in suspense. For now, she's preparing to co-host the 2018 CMA Awards with Brad Paisley.
And no, Mike's song isn't nominated for an award just yet.