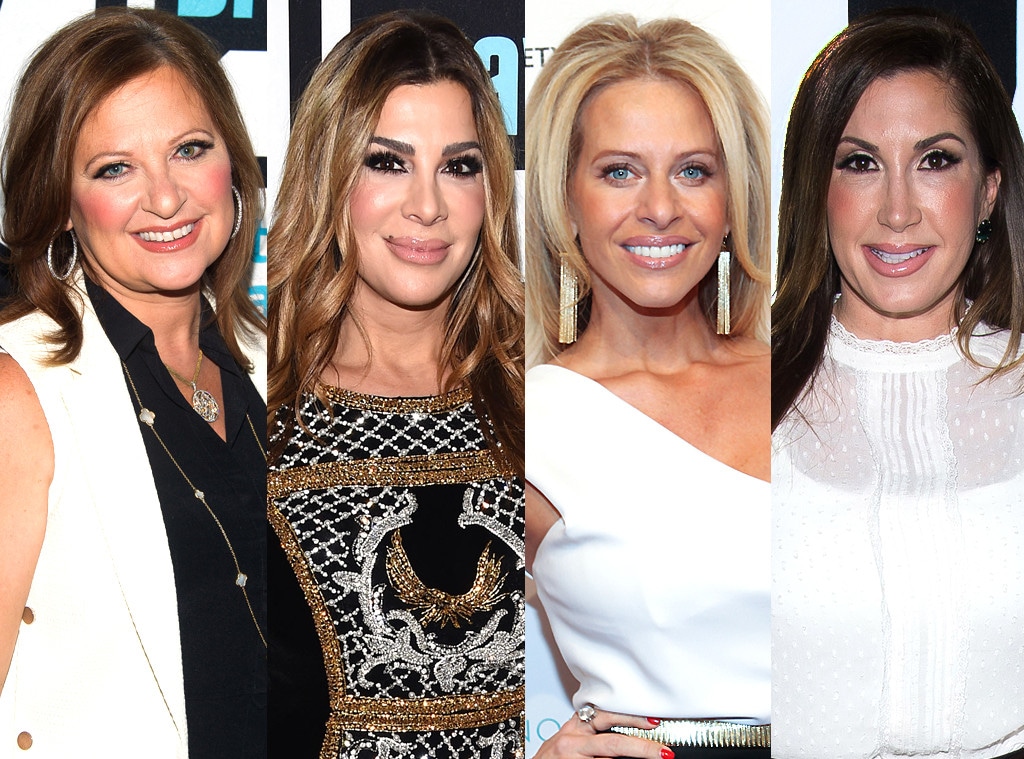 Getty Images
Bravo's Garden State ladies have been mixing it up, throwing wine glasses—and tables—for eight, going on nine seasons of The Real Housewives of New Jersey.
The show started about family, the Laurita-Manzo clans back in 2009, and over the years has evolved to focus on the Gorga-Giudice families. Over the years, Housewives have come and gone, and returned, only to leave again, but Teresa Giudice has remained a constant.
With season nine premiering on Wednesday, Nov. 7, it's time to take a look back at the ladies who once opened their lives to camera crews and showed audiences what Jersey Strong looks like. Yep, it's The Real Housewives of New Jersey: Where are they now? time. Some ladies stayed in the TV game, others turned to charity work and then there are the business ventures, from popcorn to soap.
Below, find out what your favorite former RHONJ star is up to now.
The Real Housewives of New Jersey airs Wednesdays, 9 p.m. on Bravo.
(E! and Bravo are both part of the NBCUniversal family.)