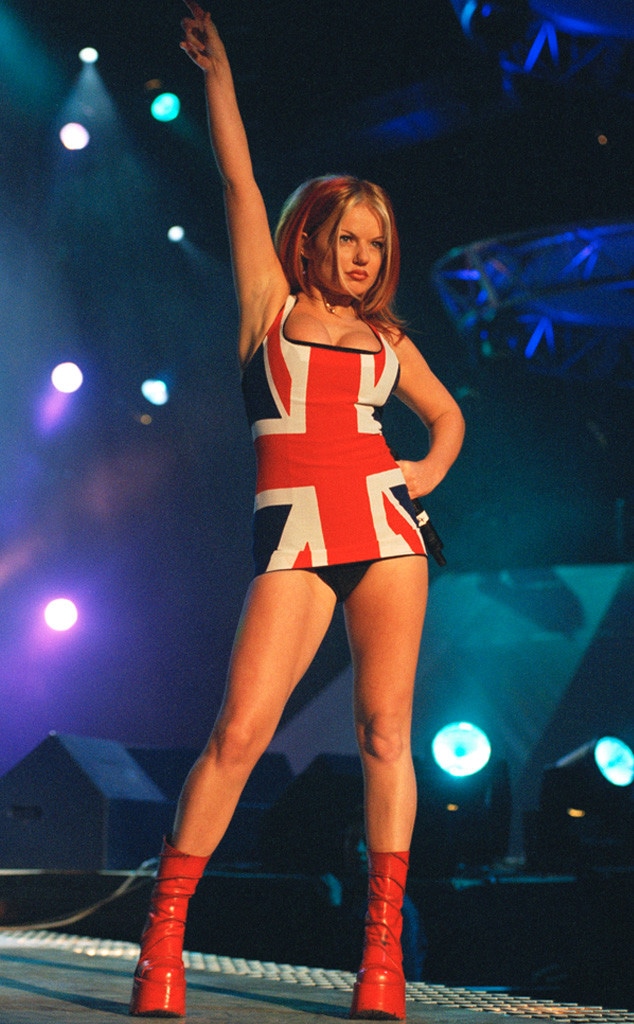 Dave Benett/Getty Images
And here we thought we knew every Spice Girls song from A to Z!
The Spice Girls had music fans cheering Monday morning when they announced a summer 2019 reunion tour. While Victoria Beckham won't be able to join in on the fun, Mel B, Mel C, Emma Bunton and Geri Halliwell are all on board and ready to belt out their biggest hits.
As pop culture fans begin planning which concert they'll be attending, Geri casually dropped a huge bombshell about a classic song.
"@spiceigrls -hai-Si-ja-hold tight #spicegirls #tour2019," she captioned a video of the reunion announcement.
Followers were quick to suggest the lyrics are actually "HI C Ya" or even "I See You." But no, we've been wrong all these years!
Watch:
Victoria Beckham Addresses Her Spice Girls Tour Absence
In reality, the girls are saying "Yes, yes, yes" in three different languages including Japanese, Spanish and German. Yes, our karaoke skills for "Spice Up Your Life" just changed a little bit.
While only six performances have been announced thus far, tickets are expected to sell quickly once they are available Saturday morning.
And although Victoria will be focusing on other career endeavors during the tour, she recently sent her full support to the girl group.
"Today marks a special day for the girls as they announce the first tour dates since we performed together in 2012! I won't be joining my girls on stage again but being in the Spice Girls was a hugely important part of my life and I wish them so much love and fun as they go back on tour next year," the fashion designer wrote on social media. "I know they will put on an amazing show and the fantastic fans past and present are going to have a wonderful time! X vb."
The Spice Girls originally launched in the '90s and became successful thanks to huge hits including "Wannabe," "Say You'll Be There" and "Viva Forever."
They also starred in their own full-on movie appropriately titled Spice World.