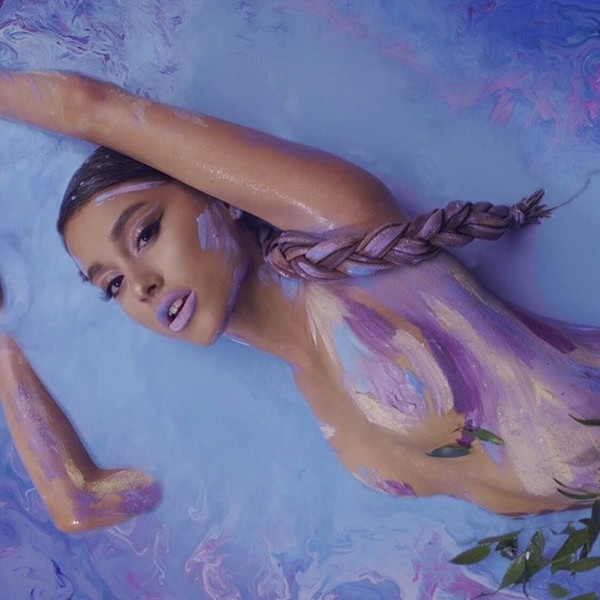 Republic Records
Ariana Grande is on a roll.
Billboard just named the 25-year-old diva its Woman of the Year. Grande will be on hand to receive the honor Dec. 6 at its annual Women in Music dinner and award gala in New York City.
"Ariana Grande is a star on her own terms, never bending to any particular musical trend or path in the industry," Ross Scarano, Billboard's Vice President of Content, said in a statement. "Certain in her convictions, she consistently stands up for herself and her decisions in a world that often isn't hospitable to that sort of strength in young women. She's got guts, she's making some of the best music of her career, and she's absolutely deserving of Woman of the Year."
In a brief tweet, Grande wrote, "thank u for this honor @billboard."
The announcement was made shortly after Apple Music revealed Grande's "thank u, next" is the first pop song to reach No. 1 on its Top 100 Global Chart as well on the Top 100 U.S. Chart. The song had 9 million streams worldwide in the first 24 hours, with nearly 7 million in the U.S. She also set the Spotify record for the biggest day for a female artist, with 8.19 million streams.
Grande received Billboard's Rising Star award in 2014, after the release of her second album, My Everything. Previous Woman of the Year award recipients include Selena Gomez (2017), Madonna (2016), Lady Gaga (2015), Taylor Swift (2014 and 2011), Pink (2013), Katy Perry (2012), Fergie (2010), Beyoncé (2009), Ciara (2008) and Reba McEntire (2007).
In August, the singer's fourth studio album, Sweetener, debuted at No. 1 on the Billboard 200 chart, featuring the hit singles "Breathin," "God Is a Woman" and "No Tears Left to Cry." Grande is planning to release a fifth album by the end of 2018, months before she embarks on a tour.
Billboard's Women in Music event and red carpet pre-show will stream live Dec. 6 on Twitter, from 7 p.m. to 10 p.m. ET. Sponsors include American Airlines, Honda Stage and Nielsen Music.
Grande is set to appear on The Ellen DeGeneres Show Wednesday.