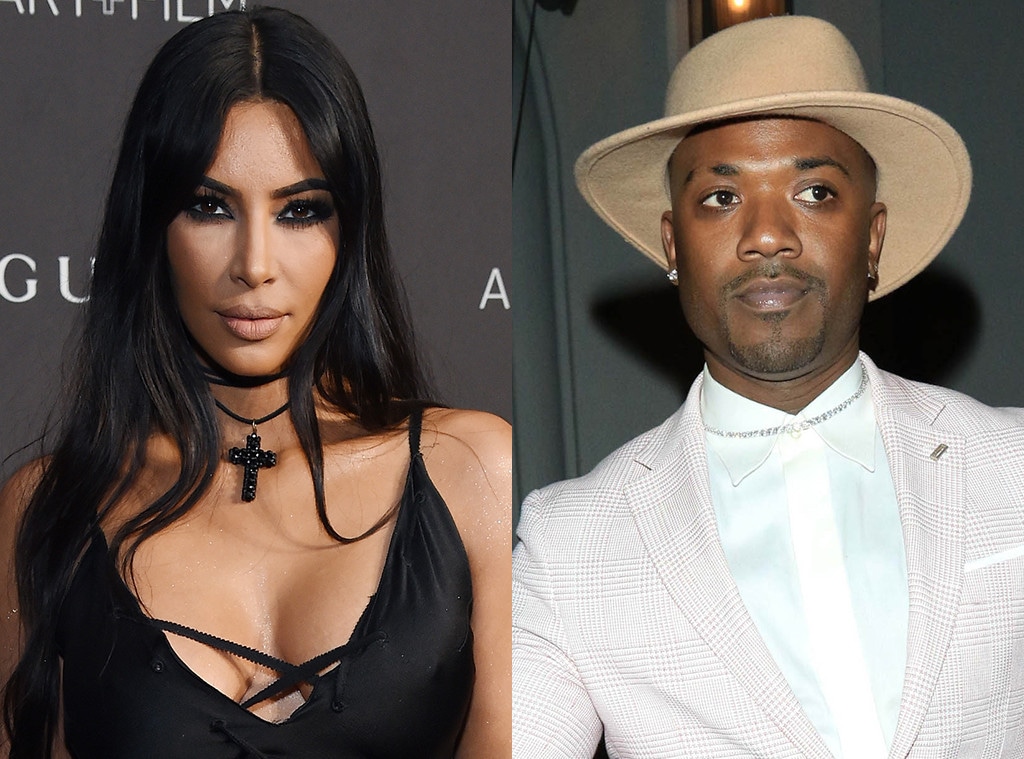 Michael Kovac/Getty Images for LACMA, Hollywood To You/Star Max/GC Images
After Kim Kardashian called her ex, Ray J, a "pathological liar" for allegedly spreading rumors about their former sex life, the singer took to Instagram to deny making any such claims.
"Yo! This is Ray J checking in," he said in a video posted to the social network. "I felt like I needed to come online to shut down all of these false rumors that's going around about me and what I said about somebody I've been with in the past. Let me make this one thing clear: I'm in a great place in my life. I'm happy. I love my wife. I got a beautiful new baby girl—her name is Melody Love Norwood—and I've been trying to be the best parent I can be. I would never say these things after watching my wife go through labor for 28 hours. OK?"
The "Curtains Closed" crooner then characterized the rumors as "disgusting."
"The person I am now is not who I was in the past, and I need y'all to give me a chance to grow, and to love and to respect the people I'm with without trying to slander my name, please," he said. "God is working—and obviously the devil is trying to work, too. But it will not happen. I will not let that happen, y'all. I love my wife, and I have nothing but respect for everybody out there—past and present."
He then signed off by reiterating the reports were just, "false rumors." He also described them as "uncalled for" in the video's caption. 
"My family is all that matters and that's all I live for," part of his caption read. "The old Ray J is dead. Let him RIP. I'm a new man with new responsibilities and moral values. Don't believe everything you read. Much love and respect!"
In addition, he tweeted he "never said none of this" and asked the public to "stop trying to tear me down."
On Saturday, The Sun published a report claiming Ray J dished on his former sex life with the Keeping Up With the Kardashians star during a party in London on Thursday. According to the newspaper, Ray J, who famously made a sex tape with Kardashian, allegedly claimed she had a Louis Vuitton trunk full of sex toys, stopped sex to do her makeup, spent $100,000 on thongs and more. 
After a fan tweeted Ray J was "constantly revealing all of these intimate details" about Kardashian because he is "suffering from low self-esteem," the KKW Beauty head responded to the tweet by laughing off the reports.
"Or shows he's a pathological liar," the reality star wrote. "You actually believe this story? It's too funny to me!"
Clearly, both parties have moved on.