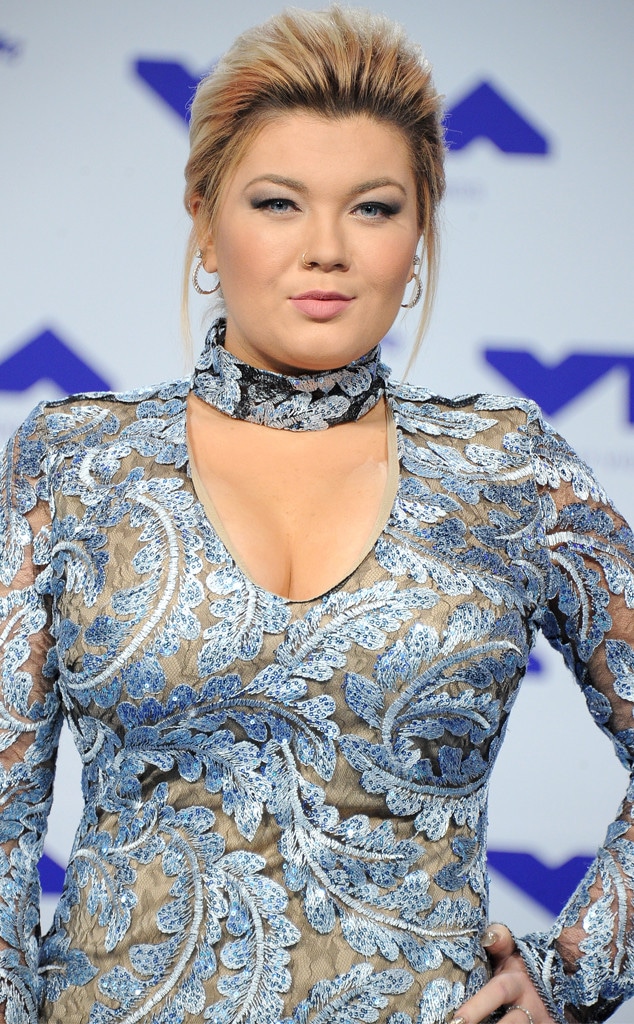 Jon Kopaloff/FilmMagic
After seven seasons of Teen Mom, is Amber Portwood ready to hang up her reality career? 
On Monday night, the 28-year-old mother of two, who first rose to fame on 16 and Pregnant and subsequently starred on the original Teen Mom spinoff and OG version, threatened to quit the MTV show she's long been a part of. 
"I can't do this anymore," she tweeted to her thousands of followers. "I have to quit this show."
While she kept her reasoning vague, the Teen Mom OG star did elaborate, writing, "The heartache this show has put me through is too much to bear anymore. If I will not be shown then there's nothing more to do."
As Portwood continued, "My name will not get smeared anymore. I hope everyone is resting easy with the money they've made off of heartache and pain that I've endured."
The comments naturally sparked a flurry of responses from her fans, with some encouraging her to continue for financial security. 
"Money is too easy and they pay too much. U can only do so many 'reality star boot camps' after teen mom ends. Get that money while someone still wants to pay u it!" one fan encouraged. However, it sounds like Portwood has it all sorted out and has other dreams in mind. 
"No there's other things that I will do and it will be to help people like I've always only wanted to do!" she answered. Plus, as she also noted, "Stocks are full and house is paid off."
Does this mean the OG squad will be down one member soon? While we await that answer, this isn't the first time Portwood has spoken publicly of an exit. 
In late 2016, she alleged to her followers that she had been treated unfairly. "Sad to say but I'm not going to be apart of #Teenmomog. The way I have been portrayed and treated is unfair. @MTV sending all my love," Amber tweeted in a series of late-night messages in December 2016. 
"If I was treated fairly it wouldn't be an issue but it's been nothing but disrespect since the reunion show. Which keeps continuing today," she continued at the time. "Nothing has been dealt with or has made me feel any safer to even move on with people who have continuously hidden things from the network. The day I'm shown some respect by the people I've worked with for 8 years is the day I'll be back. I've sacrificed a lot for this show."
MTV issued no comment on her tweets at the time. E! News has reached out to the network for comment on her most recent public remarks.