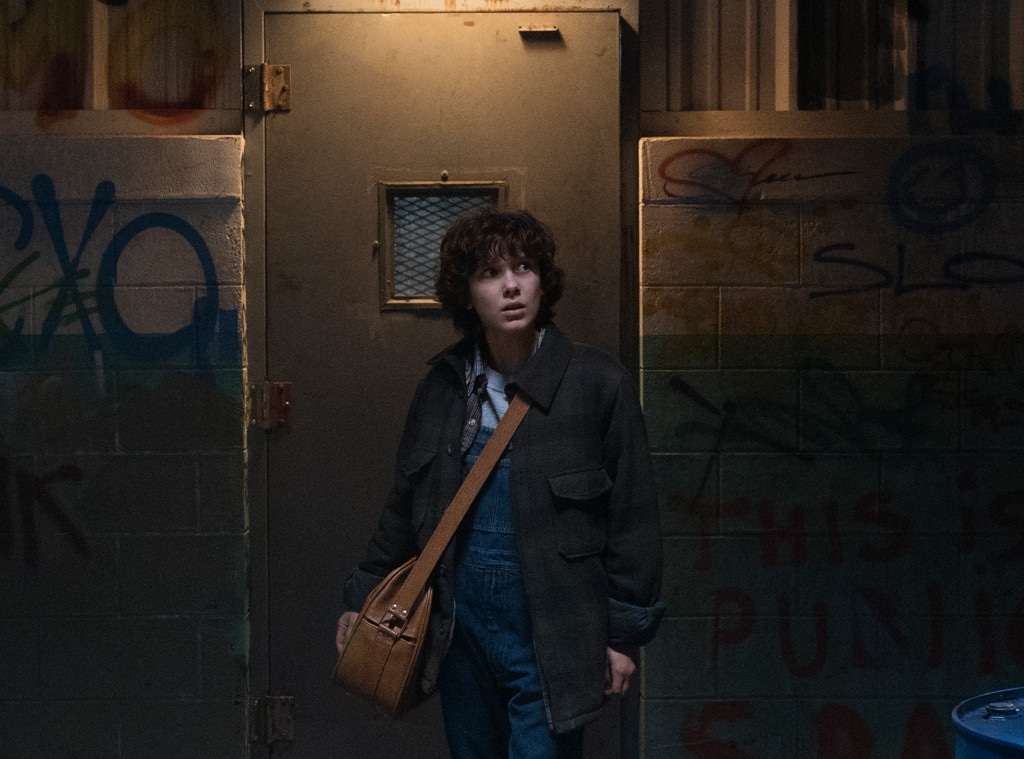 Netflix
Happy Stranger Things Day!
What's Stranger Things Day? Why it's another made up holiday, this one by Netflix, to celebrate their hugely popular sci-fi series Stranger Things. The show is currently in production on season three and likely won't drop new episodes until summer of 2019, so why November 6? Because it's the day Will Byers (Noah Schnapp) first disappeared back in 1983, the event that started it all for Stranger Things. Also, yes, we know Stranger Things is a TV show.
To celebrate the worldwide phenomenon TV show and to feed your hunger for all things Hawkins-related, we've gathered everything we know about the coming season, which you can read below. Netflix also released a video from set featuring Schnapp, Millie Bobby Brown, Sadie Sink, Caleb McLaughlin, Gaten Matarazzo and Finn Wolfhard. Good luck trying to find clues in their outfits!
"This season they just came up with this arc and this idea that's so original and so new that and so fun," David Harbour told E! News after he learned he was nominated for an Emmy. "What I can tell you is this, like you see season one you see season two and we're playing with the same alphabet of these '80s epics, but we're kinda throwing out the model again and sort of expanding these characters in ways that you wouldn't expect them to go in, so that's what I love about it, is that you have these characters in this show that is clearly working and yet the Duffers are continuously interested in exploring the limits and taking risks and we take a lot of risks this season so there's a lot of new relationships that get set-up and a lot of new devices and a lot of new cinematic influences."
Read on for more!
Stranger Things season three will likely drop summer 2019.