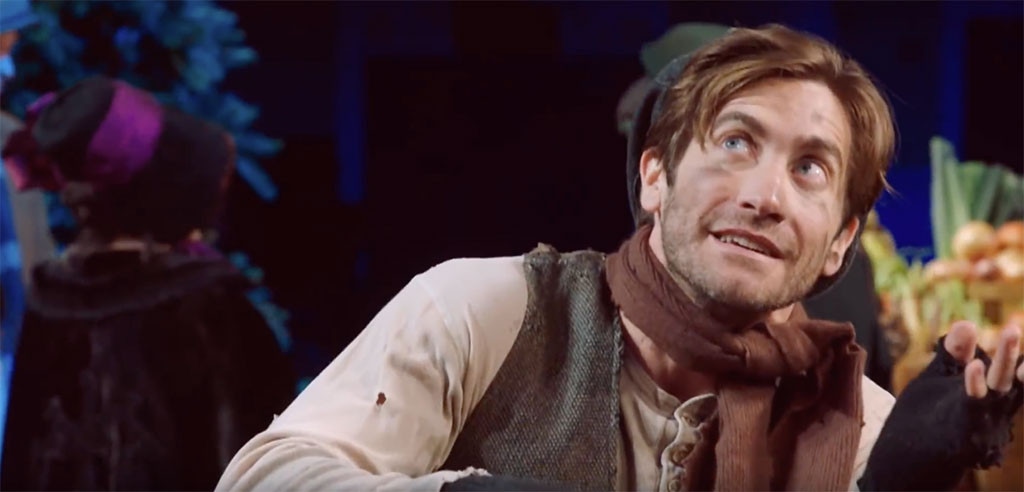 YouTube
Stephen Colbert has not missed the big day!
In a late-night twist, the Late Show host transformed into an election day version of Ebenezer Scrooge for a Christmas Carol spoof on Monday night. As the familiar story goes, Scrooge is visited by three ghosts in the night who show him life-changing things before he wakes up to realize it was all a dream. 
In this new scenario, Ebenezer Colbert was visited by Senate Majority Leader Mitch McConnell, Senator Chuck Grassley and Senator Orrin Hatch before waking up to realize he had not missed the big election. 
"What day is it? What day is it?" he asks in a panic as he wakes up. 
Looking outside into the market, he spots "boy" Jake Gyllenhaal and tries to share in the election excitement. 
"There's still time to vote! Here boy, take this shiny silver crown and go buy the biggest midterms goose you can find," Colbert encouraged. 
"You know I can see up your nightgown, right?" the actor pointed out. "Seriously dude, you gotta put on some briefs. I can see all the election returns and they're swinging left."
However, the host remained unbothered as he rejoiced in the special day—sans pants. 
Check out the hilarious spoof in the clip above!