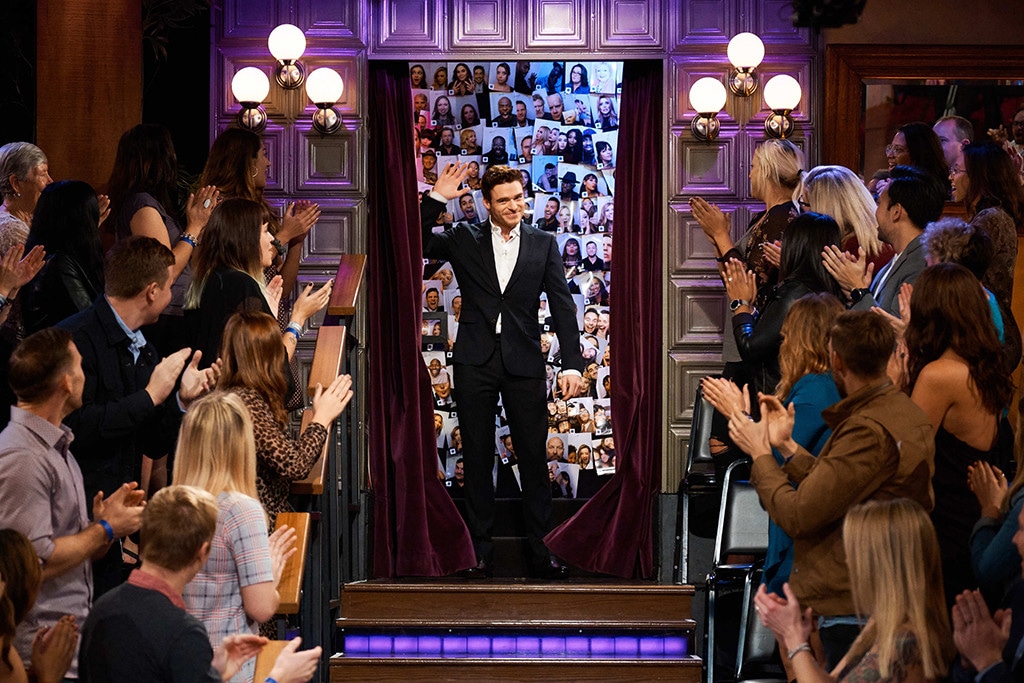 Terence Patrick/CBS
Believe it or not, Richard Madden is known as "Little Dick."
As the Bodyguard actor confessed on The Late Late Show Monday, the unfortunate nickname was given to him by none other than his mother. "She loves it. It's her favorite gag," he said. "My father's also called Richard—which translates as 'Big Dick' and 'Little Dick.' Thanks, mum!"
James Corden thought it was hilarious. "See, I call friends of mine 'Big Dick.' I think I've called you 'Big Dick' before," he said, turning to Aaron Taylor-Johnson. "I think it's the loveliest thing you can say to a man. 'What's going on, Big Dick?' It's a lovely thing. I think you've gotta own it." Corden also complimented Madden on being a "handsome man," which made the actor wince. "I was a bit of a late bloomer, I suppose," the 32-year-old actor explained to the host. "I just looked like a potato for most of my younger years—a big potato. I was quite a large Madden, actually."
Why did Madden decide to get in better shape? Simply put, "Vanity kicked in."
"I was doing a play and I had to get fully naked onstage in it—a studio theater. That'll do it!" Madden said with a laugh. "I was fine about everything from the waist down. It was the waist up that I was like, 'I don't want to be this big onstage in front of people.' So I just stepped it up."
Before he lost weight, Madden revealed his clothes often needed tailoring. "My mother had to endure many years of taking up trousers for me. I didn't wear denim until I was 18, because denim is hard to take up at the bottom, so my mom couldn't do it," he shared. "A lot of chinos!"
Bodyguard is now streaming on Netflix.
The Late Late Show With James Corden airs weeknights at 12:35 a.m. ET.