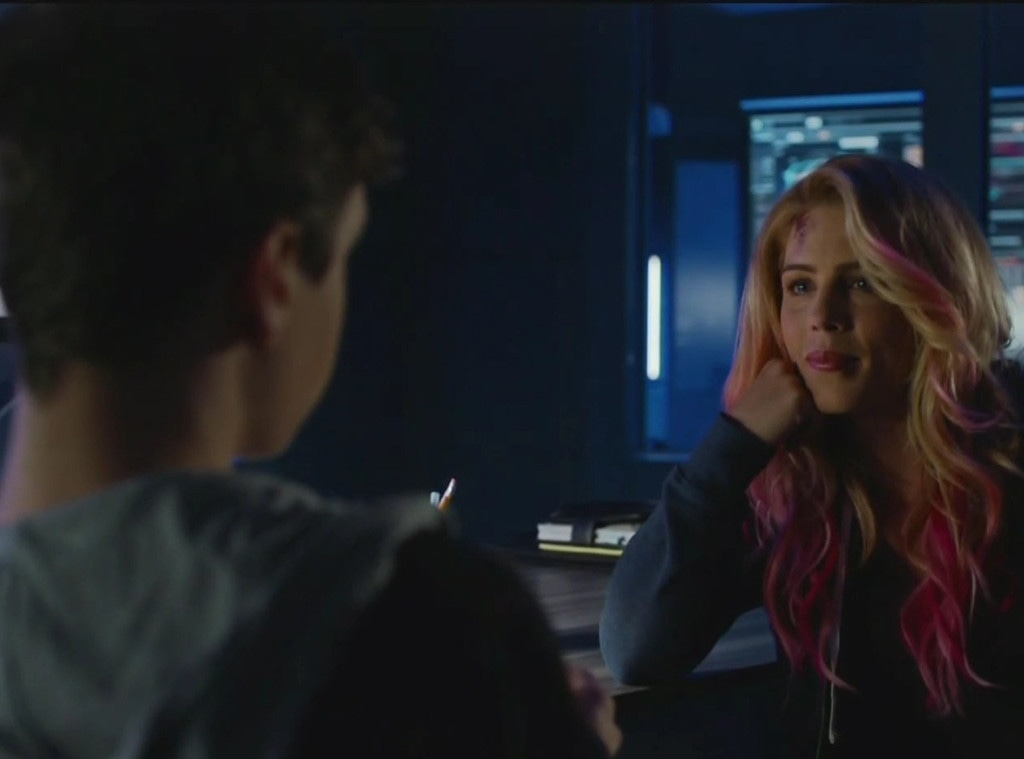 The CW
RIP Felicity Smoak. 
We haven't seen her die yet and we don't know how or when it happens, nor do we really know for sure that it's true, but as of right now, we can only assume future Dinah (Juliana Harkavy) is telling the truth when she says Felicity (Emily Bett Rickards) is no longer with us. 
Let's go back a bit...
During the flash forward storyline on this season of Arrow, Roy (Colton Haynes) and a much older William (Ben Lewis) have arrived in a somewhat destroyed Star City. There, they found Dinah still alive and back to vigilante-ing, alongside Rene's daughter Zoe (Andrea Sixtos). While Roy and William believed they had been receiving coordinates from Felicity, they were stunned to learn that Felicity was actually dead. 
While we believe Dinah believes Felicity is dead, we're not so sure we can believe it ourselves. Felicity? Dead? Impossible! 
Then again, this future seems bleak, and the fact that William never saw his step mom again after she sent him to boarding school does kind of make us think it could be true. If she is dead, let's hope she died doing something heroic after a long life of being equally heroic. 
For everything else we know about the future of Star City, scroll below! 
Arrow airs Mondays at 8 p.m. on the CW.