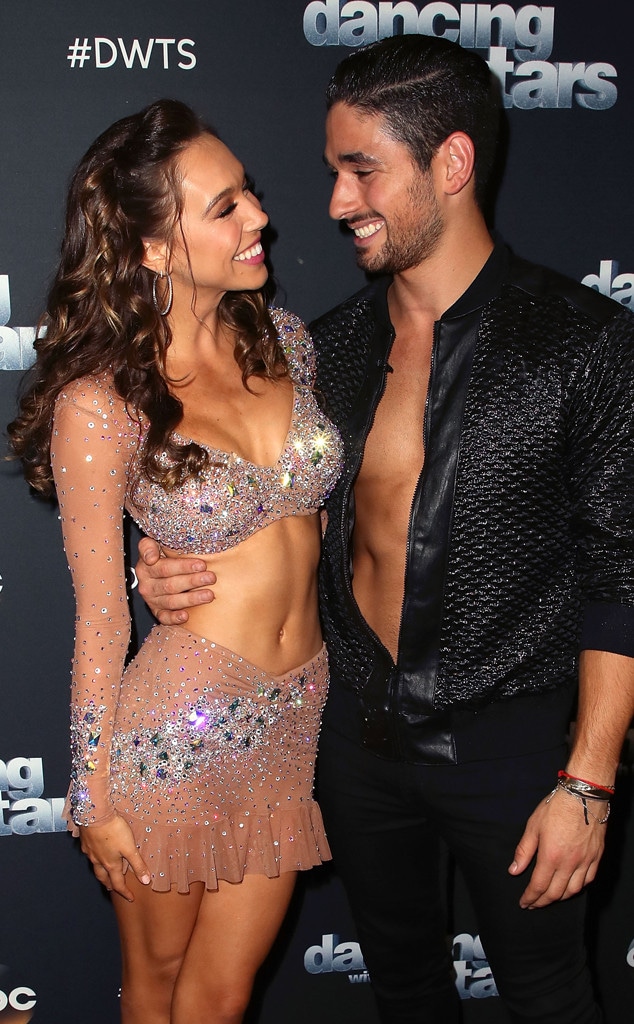 David Livingston/Getty Images
Alexis Ren and Alan Bersten are dancing to the beat of their hearts.
It looks like there is a romance blossoming between partners Alexis and Alan on this season of Dancing With the Stars. A source told E! News, the Sports Illustrated model and her dancing instructor have grown to "really enjoy each others company." The insider added, "Alan is a great guy. She's a very sweet girl too."
And while Alexis embarked on her dancing endeavors with a boyfriend by her side, the source said, "they were already on the outs," leading to their breakup just "a few weeks in" to the season. However, it must be said that their subsequent split "had nothing to do with Alan and there was no cheating."
The split simply provided the opportunity for the coach to show off not just his ability to dance, but how he could provide a shoulder to lean on. "Alan was really supportive to her and a great friend after the breakup," the insider shared.
Craig Barritt/Getty Images
But with the mirrorball just within reach, the couple is in no rush to define the relationship. According to the source, "They are both young, attractive people just seeing where it goes, but it's nothing serious at the moment. He really wanted to keep it professional at first, he takes work very seriously, but if anything this is more of a friendship that is starting to turn romantic and they're just seeing where things go!" 
Just last week, Alexis confessed she was "developing feelings for Alan," much to her surprise. "It happened really quickly though, so I think I'm still trying to process it," she admitted.
Alan, however, tried to keep things strictly professional, at least until tonight. In a sneak peek of Monday night's show, Alan tells the model that he too is falling in love. "I know that you put yourself out there last weekend, and I do have feelings for you," Alan tells her. "And I really feel like I am falling for you."
Dancing with the Stars airs Mondays (8 p.m. ET) on ABC.