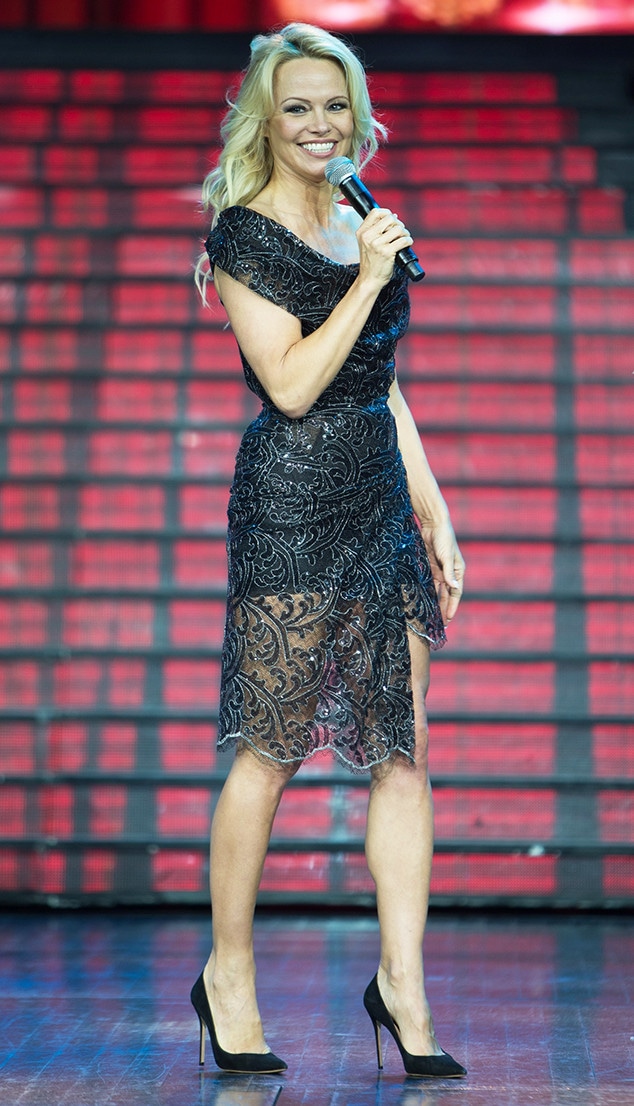 VPA / AKM-GSI
Pamela Anderson is not just carefree when it comes to posing in the nude, but also when it comes to speaking her mind.
In a recent interview with 60 Minutes Australia, the Playboy cover girl slammed the #MeToo movement for what she perceives to be a lack of "common sense".
"Feminism can go too far. I'm a feminist, but I think that this third wave of feminism is a bore. I think it paralyses men," Pamela explained. "I think that this #MeToo movement is just a bit too much for me, I'm sorry."
She quipped, "I'll probably get killed for saying that."
Even after acknowledging the seriousness of the matter, she continued to share her beliefs on the topic. "My mother taught me don't go to a hotel with a stranger or if someone answers the door in a bathrobe and it's supposed to be a business meeting, maybe I should go with someone else. I think that some things are just common sense," the model shared.
Then, she joked, "Or, if you go in [to a hotel room], get the job."
This wasn't the only controversial topic Pamela touched on. 
For one, she explained how her belief in love has driven her to become engaged "probably more" than nine times. "I don't like to be divorced, I love to be married," she gushed. "The marriage part is difficult but I love the weddings."
Whether or not she has another wedding ceremony in her future, however, remains unclear. According to the star, she has an engagement ring from French boyfriend Adil Rami but she chose not to wear it for the sit-down interview. 
Then, the conversation turned to the leaked sex tape of her and ex-husband Tommy Lee, which Pamela said spurred a trend. But unlike the many stars who would follow in her and Tommy's footsteps, neither of them made a single penny off of their sex tape. "This was not a tape made for anyone to see," she insisted. 
And while her cover girl status and sex tape has turned her into a sex symbol, the actress confessed she wouldn't use the word "Beautiful" to describe herself. She said, "I've never thought of myself as beautiful, I've just thought of myself as kinda cute, a little funny and I think I've improved with age. Maybe, I hope!"