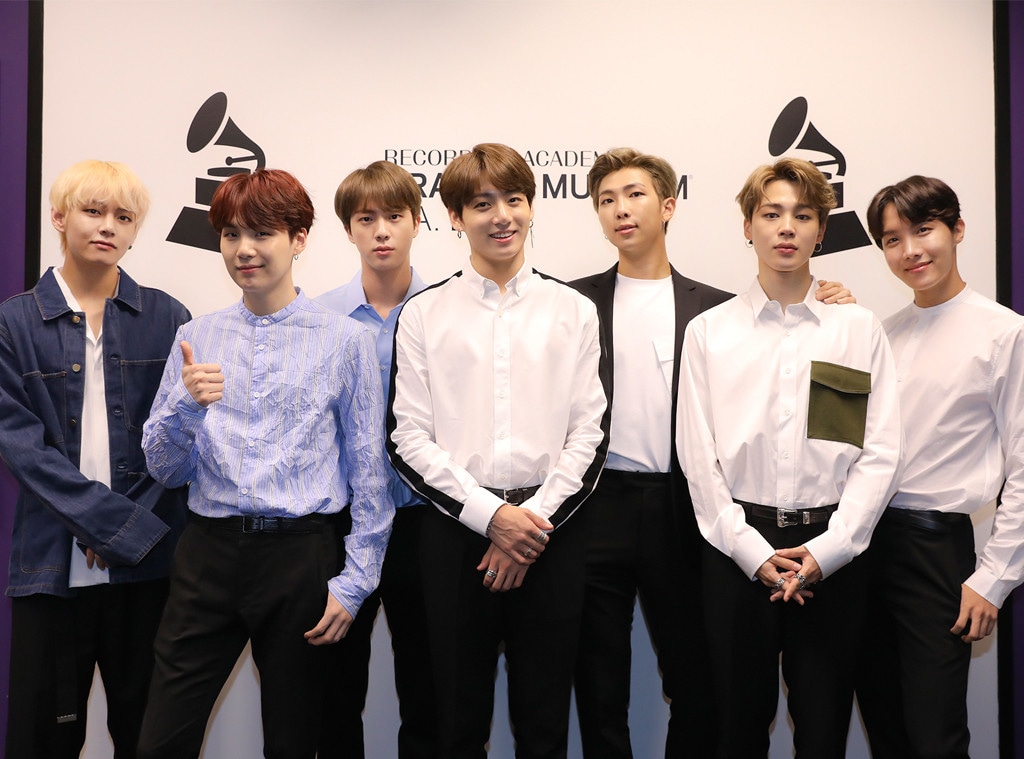 Big Hit Entertainment
BTS took home the honors for Music Group of 2018 at the People's Choice Awards!
Twenty One Pilots, Panic! At the Disco, 5 Seconds of Summer and Super Junior ended up being the category's finalists, but the sensational K-Pop band ended up taking home the prize. Well, theoretically speaking.
BTS accepted the award via a recorded video. "We are so honored to win the group of 2018," the band said. "We just finished touring America and can't wait to come back and see you guys."
They concluded it with shouting out, "Big love!"
The pop band has taken the world by storm over the past few years and the group has become an electrifying musical force. BTS recently released their first full-length English song in a collaboration with Steve Aoki called "Waste It On Me."
Not only did BTS take home the accolade for Music Group of 2018, but they are also finalists for the Social Celebrity of 2018 and Best Song of 2018.
Simply put, BTS is unstoppable and they aren't going anywhere any time soon. Congrats on the win!
Check out the full list of PCA winners here.